We Update Daily!

Custom Search
. ~ R.I.P 08-01-59 ~ 05-07-14
Shawna R. Tonya D. Owner
MMJ Patient, Medical Activist,
Online Patients Advocate,
Online MMJ News Journalist
Follow Us Now On Twitter
@MedicalMMJMan
Or Follow Us Now
On Facebook
Email Us Here
mrsolpwebs@gmail.com
OLP's Free MMJ News EList
Get The Latest In MMJ News
Is CBD? A Possible Cure For
Breast Cancer..? And All The Other
Many Forms & Types Of Cancer..?
Learn More About CBD Here
***************************
Advertise Here On OnlinePot
Rates As Low As $50 a Year
24/7 – 365 Days A Year Of Sales!
***********************************
Website Navigational Links

**************************
*********************************
Parody's Cartoons US
Government Grown Pot,
Term Papers, School
Reports, & Thesis's On
Marijuana & Cannabis

*********************************
Amsterdam A to Z

********************************
Canadian Marijuana Websites

*******************************
*****************************
Co-Ops, Clinics, Dispensary's

*****************************
Marijuana Doctors & Clinics

****************************
Pot Cooking Recipes

****************************
Drug Testing A To Z

***************************
****************************
Pot Songs Video's

****************************
100's Of Grow Guides

***************************
***************************
Cannabis Legal Info, Drug
Lawyers, State, Federal Laws,
State & Supreme Court Rulings

**********************
*****************************
Other Marijuana Websites
Reciprocal Link Exchange

****************************
Medical Marijuana Studies,
Research Report's, Medical
Cannabis Clinic Study's

****************************
Parody's & Cartoons
When We All Need A Good Laugh!
****************************
Avoiding Online MOM Scammers
Newly Re-Updated Info!

*****************************
The Politics Of Contraband
Medical Marijuana In The Mail?

******************************
The Hall Of Shame Section
The Online MOM Scammers

*****************************
Online MOM Providers Ads

****************************
Politicians & Voters Rights

****************************
Medical Marijuana, Strains

****************************
The OG Marijuana Strain Guide

****************************
800+ FAQ Growing Questions

****************************
Patients Spiritual Guidance,
Free Online Crisis Help Center

****************************
Online Marijuana Seed Banks

****************************
Maximum Security Section
Just Updated!

*****************************
Traveling Tips, Guides, B & B's

****************************
Vaporizers A To Z

*****************************
Online Pot Video's & Movies

**********************************************
Please Visit Both Of Our Sister Websites!
The Reefer Madness Teaching Museum.org
Listen Right Here Online!
To Original 1930-1950's
Reefer Madness Propaganda
Radio Shows And Programs
Before TV There Were
"Radio Stars"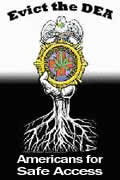 *********************************
Translate Text or Web Page Go To:
Language Tools Google Translations
Article Submissions & News
Reports Are Always Gladly
Accepted Here.


No part of this site maybe used or
reproduced in whole or in part
without the written consent of the
Copyright Owner
www.onlinepot.org
OLP ENTERPRISES L3C
1999-2014 Copyright
© All rights reserved
OnlinePot assumes no legal liability for any products, or information or
news posted, services offered, Or
any contests or give away's offered.
The Best Marijuana, Cannabis,
Weed & Pot Songs Of All Times
Sit Back Fire Up Some Good Ganja Buds! & Listen To Some Killer Online Pot Songs
80+ Years Of Awesome Pot Songs, Marijuana And Cannabis Tunes

Good News We Are In The Works Now To Take All Our Pot Songs, & Replacing Them With Their Music Video's!
Please Be Patient While This Transformation Takes Place. If Your In a Music Band & Have a Pot Related Video,
That You Would Like To Get Posted Here Online? Please Feel Free To Email Me About! Chris olpwebs@yahoo.com
---
OnlinePot has written copy write permission to use all the songs posted here online.
Without having copy written permission to use a song? "no songs can be posted here online"

Are You In A Band & Have Written A Pot Related Song..? Or A Recording Agent..? That You Would Like To See Get Some
Massive Free Expose' Here On OnlinePot? Then Email Us About It. & We Can Give You The Details You Need To Make It
Happen. We Have Many Major Pages That Your Song's Can Be Placed On. Lets Get Your Band's Some Free Expose' Of
Your Pot Content Related Songs!
Sincerely Chris olpwebs@yahoo.com
You May Need To Be Using The IE Explorer Browser To Fully Enjoy & Listen To The Pot Songs..?
& Some Of The Other Multimedia Content That's Embedded Here On Many Of Our Website Pages
Embedded Pot Songs Here At OnlinePot.org
Song Is "Marijuana Man" By The Rev Roland A. Duby
This Song Link Above Here Tells You All About What I Am All About!
Sincerely Chris

"The Free Pot Now Song" By PreSonus Audio Electronics, Inc.

"A Fire Burns For Freedom Video" By Ziggy Marley Video
A Brand New Pro Pot Hemp Song Released By Ziggy Marley

"Just Say No… Thank You" Big Boss Sausage Video
Sex Drugs & Rock & Roll "By Unknown Band..?"
Says It's GNR? Or Tesla? But Its Not Sung By Them..? But Its An Awesome Tune!
For Years Now Online There Is Major Online Back & Fourth About This Song?
About Who Is Singing It..? But No Music Group Will Even Own Up To Singing It Live!
Because It Would Probable Be For Them "A Music Career Ender"
It's From The Mid 90's Era, But We Just Can't Recognize The Singers Voice…?
"Purely Political" By "The 1000 Watt Wizard"
"We Grow It Video" By The Emilio FunkyJahPunky Band Video
"Baked To The Bone" By Jason Allen Heath
"Good Medicine Video" By The Inhalers Video

THE REEFER SONG VIDEO by Jerry Chiappetta, Jr.
"Killer Weed" By "Stone Faced Killers"
"Grass Man Grass" By "The Green Brother's "
"We Grow It!" By The Emilio FunkyJahPunky Band
"Look At This Spliff " By "The Definitive Verse Band"
"Hey Dude, Canadian Man" By "Resin" From B.C. Canada
"Renee and the Drug Squad Video" By "Johnny Punish and the Shabbab"
"Slow Vibration" By "Average Joe & The Bloggs"
"Germination" By "The Green Brother's"
"420" By "The Garden Of Weeden"
"The Pot Song" By "The Rude Street Peters Band"
Marowana Man By A "BC Patient"
"Everybody's Green Video" The Green Brothers – live @ the Abbey
"Smoke The Ganja" By SoulMass From Sweden
"The THC Song" By Brain Storm Troopers
"We Are The Ones" By Meagin Donovan
The Marijuana Song – Live Video – By Kevin O'Grady
"The LSD Acid Commercial Song" By Country Joe & The Fish
Cab Calloway – Video Song "Reefer Man" High Quality

When this video finishes playing, Click the small square boxes
at the very bottom of this player. & You can listen & watch more
"Reefer Videos" from him & other singers from his era.
You May Remember Cab From "The Blues Brothers Movie #1 Fame"


Gimme a Reefer, Bessie Smith, OKeh 8949, 1933
You'se a Viper, Stuff Smith and his Onyx Club Boys, 1936
Don't Step on the Grass, Sam, Steppenwolf, 1968
Champaign and Reefer, Muddy Waters, 1981
Rainy Day Woman #12 & 35, Bob Dylan, 1966
Don't Bogart Me, Fraternity of Man,1969
Knocking Myself Out, Lil Green, 1941
Mr. Tambourine Man, Bob Dylan, 1965
Smoke Two Joints, The Toyes, 1983
Reefer Man, Baron Lee and the Blue Rhythm Band, 1932
The classic Australian hit "the reefer song" by mindless drug hoover.
released around 1995 in aus on MDS. released a bit later in the UK by deviant records.
Jim Stafford- "Wildwood Weed"
(RealPlayer needed)

Jonathan Edwards
Song: Shanty
Listen to Vintage Reefer Jazz
---
Pot Songs
Sublime – Smoke two Joints
SPM – I must be High
Sublime – Lets Go get Stoned
Young Dru – Ganja Stick
311 – Who's Got the Herb
Smoke Weed Everyday
I Got High – Afro Man
Third Eye – Tool
Smokin Budda – Bone Thugs
Budsmokers Only – Bone Thugs
Smoke Two Joints – Sublime
My Mind Is Playin' Tricks On Me – Kottonmouth Kings
Posse On Broadway – Insane Clown Posse
Insane In The Brain – Factory 81
Can I Get A Hit – Cypress Hill
Get Ready – Sublime
Smoke & Burn – Bone Thugs
Smoked Out – Mystikal
Smoke Weed – Khmer Kid & TRG
Buddah Lovaz – Bone Thugs
Smoke Dope And Rap – Dre Dog
Smoke Sumthing – Gangsta Pat
My Name Is Bud – NOFX
Righteous Dub – Long Beach Dub Allstars
Legal Dub – Sublime
Rub A Dub – 311
Dubby Joint – Fat Boy Slim
Dub Melody 2 – Sublime
Mary Jane – Alanis Morisete
Dub The Dice – Lunatic Calm
"Bump" by the Kottonmouth Kings.
Ziggy Marley- Herbs n Spices
Whos Got the herb
In The Flow
"Marijuana" by Brian Robbins.
(the government wants to test me when I pee)
Rita Marley- One Draw
Spliff Starr- I Need My Chronic
Beenie Man- 100 Dollar Bag
Ganja Anthem
One Pound A Day
Children of The Bong- Interface Reality
Life On Planet Earth
Visitor
Busta Rhymes- Get High Tonight
High
Cab Calloway- Man From Harlem
Reefer Man
Los Marijuanos- Cheeba Cheeba
Chronic Orgasm
Get Blazed
Beastie Boys- Space Cake Cookies
Hold It Now Hit It
3 Minute Rule
Smoke Cheeba
Capital Letters- Smoking My Ganja
Hawkwind- Hash Cake 77
Bongzilla- Harvest
Greenthumb
Amerijuanican
Hashdealer
Sacred Smoke
Weedy Woman
KottonMouth Kings- 420
Gravity Bong
Light It Up
Grow Room Jam
So High
Lee Perry- Free The Weed
The Ganja Man
Gangsta Boo- High Off The Weed
Tupac- Weed Got Me Crazy
Picture Me Rollin
Spliff Starr- I Need My Chronic
Daddy X- Get Stoned
Grow your Own
Money Marc-The Blunt
Resin-Hey Dude Canadian Man
Sublime- Legalize It
Lets Get Stoned
Tassilli Players- Durban Poison
Malawi
Northern Lights
Sugar Minott-Herbsman Hustling
Mc Chris-Toothpick Spliffs
Evergreen
UB40-Buzz Feeling
Mi Spliff
Ben Scales- Growing Marijuana In My Yard
Freaky Fuckin Weirdoz- Sticky Weed
311- Hydroponic
Got The Herb
My Stoney Baby
Rub A Dub
Ludacris- Blueberry yum yum
Lloyd Banks – I get high
---
---
Year Song Title Performer Comments 1927 Willie the Weeper Frankie "Half-Pint" Jackson Oldest pot song? "Weeper" probably refers to the familiar redness of the eyes. [VMB]
1932 Reefer Man Baron Lee and the Blue Rhythm Band The second oldest song, and the first whose slang survived to current times. We still call it reefer. [VMB]
1936 If You're a Viper Stuff Smith and his Onyx Club Boys World's best reefer song. [VMB] 1936 When I Get Low, I Get High Ella Fitzgerald with Chuck Webb and his Orchestra [VMB] 1937 The Onyx Hop Frankie Newton and his Uptown Serenaders [VMB]
1938 Reefer Hound Blues Curtis Jones [VMB]
1938 Reefer Head Woman Jazz Gillum and his Jass Boys with Big Bill Broonzy (guitar) and Washboard Sam (washboard) [VMB]
1938 Smoking Reefers Larry Adler [VMB]
1939 Killing Jive The Cats and the Fiddle [VMB]
1940 Junker's Blues Champion Jack Dupree [VMB]
1941 Knocking Myself Out Lil Green with Big Bill Broonzy on guitar [VMB]
1966 Rainy Day Woman #12 & 35 Bob Dylan [MGH] [HFN]
1968 I Like Marijuana David Peel & the Lower East Side [HFN]
1971 Sweet Leaf Black Sabbath [MGH] [HFN]
1973 Pothead Pixies Gong (Flying Teapot album) [HFN]
1974 Too Rolling Stoned Robin Trower [HFN]
1976 Smokin' Cheeba Cheeba Harlem Underground Band [HFN]
1976 Legalize It Peter Tosh [HFN]
1989 Urb-an Music Ziggy Marley and the Melody Makers
1991 Herbs an' Spices Ziggy Marley and the Melody Makers
1991 Who's Got the Herb Human Rights [HFN]
1993 I Wanna Get High Cypress Hill Based on "One Draw", a Bob Marley song. [HFN]
1995 In the Flow Ziggy Marley and the Melody Makers [HFN]

African Herbsman Bob Marley? (remake by Ziggy Marley and the Melody Makers)
Homegrown Neil Young and Crazyhorse [HFN]
Bass Strings Country Joe and the Fish [MGH]
Panama Red New Riders of the Purple Sage [MGH]
Billy Bardo Johnny Paycheck [MGH]
Illegal Smile John Prine [MGH]
Champagne and Reefer Muddy Waters [MGH] [HFN]
I Got Stoned & I Missed It Shel Silverstein, Dr. Hook [MGH]
Kaya Bob Marley [MGH]
Two Hits & the Joint Turned Brown John Hartford with The Dillards [MGH] Jack, I'm Mellow Trixie Smith [MGH]
Don't Bogart Me The Fraternity of Man, Little Feat [MGH]
I Like Marijuana David Peel and the Lower East Side [MGH] [HFN]
Seed and Stems (Again) Commander Cody & His Lost Planet Airmen [MGH]
Roll Another Number (for the Road) Neil Young [MGH]
One Draw Rita Marley (written by Bob Marley)
Fare Thee Well, Titanic James Brockett
The Great Smokeout Shel Silverstein
Green Door

1910: La Cucaracha

The Mexican Revolution of 1910 forced thousands of Mexicans north, with the weed in their luggage and Pancho Villa's battle hymn, La Cucaracha, on their lips. The tune, the original lyrics to which concern a stoned cockroach, was to become a jazz standard.

"La cucaracha ya no puede caminar, por que no tiene marihuana por fumar" translates into: "The cockroach can't walk anymore, because he doesn't have any marihuana to smoke."

1927: Willie the Weeper – Frankie "Half Pint" Jaxon

A ribald Vaudeville star and female impersonator, Frankie's recordings were wild and laden with innuendo. In the earliest known reefer song – the lyric of which Cab Calloway copied for Minnie the Moocher – Jaxon's accompanied only by piano and washboard, as heard on Viper Mad Blues.

1929: Muggles (Instrumental) – Louis Armstrong

Recorded with pianist Earl "Fatha" Hines in Chicago, Satchmo's best known reefer tune is a warm, lilting blues instrumental that passes the melody around like a joint. The piano lights it up with a flame-like ripple, the trombone tokes, hands it to the clarinet, and then to Pops' trumpet. There's a pause and Satch hits an upward gliss as the herb kicks in. The tempo takes off and Pops wails.

1932: Reefer Man – Cab Calloway

Also covered by Don Redman and his orchestra, as well as by Baron Lee & the Blue Rhythm Band. "Have you ever met that funny reefer man?/ Have you ever met that funny reefer man?/ If he says he walks the ocean/ Every time he takes the notion/ Then you know you're talking to that reefer man."

1932: The Man from Harlem – Cab Calloway

"I've got just what you need. Come on, sisters, light up on these weeds and get high and forget about everything."

1933: Gimme a Reefer – Bessie Smith

Entitled Gimme A Pigsfoot when originally released, with only one sly mention of reefer slipped into the final chorus so that slower folks would catch on that Bessie wasn't wailing 'bout no pork.

1934: A Viper's Drag (Instrumental) – Fats Waller

The creation of Fats' Rhythm group and their first recordings for the Victor label in 1934 marked a swinging new trend in jazz.

1934: Sendin' the Vipers (Instrumental) – Mezz Mezzrow

With Willie "the Lion" Smith on piano and Chick Webb on drums.

1934: Song of the Vipers – Louis Armstrong

Recorded in Paris with a band of French musicians, Pops scats through the first part of the tune, which ends with a wailing horn solo. Pulled from the stores when the record company cottoned on to its meaning, it took decades for this gem to be reissued in the US.

1935: Anybody Here Want to Buy My Cabbage? – Lil Johnson

"Now, I've got good cabbage, ain't no mustard greens/ I raised my sprouts down in New Orleans… Now, I've got good cabbage, smelling mighty sweet/ I carry my cabbage to Thirty-fifth Street… Now, my cabbage is mighty good/ The best old cabbage in the neighborhood/ Is there anybody here want to buy my cabbage?/ Just holler hey-hey!"

1936: You'se a Viper – Stuff Smith and Onyx Club Boys

"Dreamt about a reefer/ Five feet long/ Mighty Mezz, but not too strong/ You'll be high, but not for long/ If you'se a viper…"

Originally recorded by the King of the Swing violin, Stuff Smith, and also recorded by Bob Howard in 1938. Fats Waller recorded a version he called The Reefer Song in 1943.

1936: Here Comes the Man With Jive – Stuff Smith and the Onyx Club Boys

An early celebration in song of the kindly neighborhood marijuana dealer.

1936: All the Jive is Gone – Andy Kirk and the Twelve Clouds of Joy

"All the jive is gone!/ All the jive is gone!/ What an awful fix, can't get my kicks/ 'Cause all the jive is gone!"

1938: That Cat is High – The Ink Spots

This seminal vocal harmony groups' classic was covered by Manhattan Transfer and is included on their anthology, Down in Birdland.

1938: Viper Mad – Sidney Bechet with Noble Sissle's Swingsters

The New Orleans legend who introduced the soprano saxophone as a jazz instrument in the 1920's, Sidney Bechet roped in Sissle's vipers to sing: "Wrap your chops 'round this stick of tea/ Blow this gage and get high with me/ Good tea is my weakness, I know it's bad/ It sends me gate and I can't wait, I'm viper mad." This song is featured on the soundtrack to Woody Allen's movie, Sweet & Lowdown.

1938: Reefer Head Woman – Jazz Gillum and the Jazz Boys

Featuring Big Bill Broonzy on guitar and Washboard Sam. "I got a Reefer Headed Woman/ She fell right down from the sky (good Lord)/ I got a Reefer Headed Woman/ She fell right down from the sky… Lord, I gots to drink me two fifths of whiskey/ Just to get half as high." Aerosmith performed a version on their 1979 album, Night in the Ruts.

1941: Knocking Myself Out – Lil Green

"Listen girls and boys I got one stick/ Give me a match and let me take a whiff quick/ I'm gonna knock myself out, I'm gonna kill myself/ I'm gonna knock myself out, gradually, by degrees."

1944: Save the Roach for Me – Buck Washington

"Folks say that I'm lonesome/ Say I'm blue as I can be/ But if you're smoking that jive when I pass by/ Then save the roach for me."

1944: Santa's Secret – Johnny Guarnieri & Slam Stewart

The parting song on the legendary Savoy jazz Christmas album, Christmas Blues, is this tribute to the recently deceased Fats Waller, in which Santa is a viper!

1945: Sweet Marijuana Brown – Barney Bigard Sextet

"In her victory garden, the seeds grow all around/ She plants, she dig, she's flipped her wig/ Sweet Marijuana Brown."

1945: The G Man Got the T Man – Cee Pee Johnson

"Cats can't buy their jive at night/ So now they hurry home/ since the G man got the T man and gone/ They have to drink their lush and stagger/ Even though they know its wrong/ Cause the G man got the T man and gone/ They've arrested my connection/ And I can't find any more/ Cause the G man got the T man and gone."