We Update Daily!

Custom Search
Chris S. Kenoyer. Owner
MMJ Patient, Medical Activist,
Online Patients Advocate,
Online MMJ News Journalist
Follow Us Now On Twitter
@MedicalMMJMan
Or Follow Us Now
On Facebook
Email Us Here
olpwebs@yahoo.com
Or Email Us Securely Here
MedicalMMJMan@countermail.com
NEW 100% Encrypted Email Server
OLP's Free MMJ News EList
Get The Latest In MMJ News
Is CBD? A Possible Cure For
Breast Cancer..? And All The Other
Many Forms & Types Of Cancer..?
Learn More About CBD Here
***************************
Advertise Here On OnlinePot
Rates As Low As $50 a Year
24/7 – 365 Days A Year Of Sales!
***********************************
Website Navigational Links

**************************
*********************************
Parody's Cartoons US
Government Grown Pot,
Term Papers, School
Reports, & Thesis's On
Marijuana & Cannabis

*********************************
Amsterdam A to Z

********************************
Canadian Marijuana Websites

*******************************
*****************************
Co-Ops, Clinics, Dispensary's

*****************************
Marijuana Doctors & Clinics

****************************
Pot Cooking Recipes

****************************
Drug Testing A To Z

***************************
****************************
Pot Songs Video's

****************************
100's Of Grow Guides

***************************
***************************
Cannabis Legal Info, Drug
Lawyers, State, Federal Laws,
State & Supreme Court Rulings

**********************
*****************************
Other Marijuana Websites
Reciprocal Link Exchange

****************************
Medical Marijuana Studies,
Research Report's, Medical
Cannabis Clinic Study's

****************************
Parody's & Cartoons
When We All Need A Good Laugh!
****************************
Avoiding Online MOM Scammers
Newly Re-Updated Info!

*****************************
The Politics Of Contraband
Medical Marijuana In The Mail?

******************************
The Hall Of Shame Section
The Online MOM Scammers

*****************************
Online MOM Providers Ads

****************************
Politicians & Voters Rights

****************************
Medical Marijuana, Strains

****************************
The OG Marijuana Strain Guide

****************************
800+ FAQ Growing Questions

****************************
Patients Spiritual Guidance,
Free Online Crisis Help Center

****************************
Online Marijuana Seed Banks

****************************
Maximum Security Section
Just Updated!

*****************************
Traveling Tips, Guides, B & B's

****************************
Vaporizers A To Z

*****************************
Online Pot Video's & Movies

**********************************************
Please Visit Both Of Our Sister Websites!
The Reefer Madness Teaching Museum.org
Listen Right Here Online!
To Original 1930-1950's
Reefer Madness Propaganda
Radio Shows And Programs
Before TV There Were
"Radio Stars"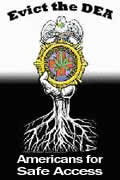 *********************************
Translate Text or Web Page Go To:
Language Tools Google Translations
Article Submissions & News
Reports Are Always Gladly
Accepted Here.


No part of this site maybe used or
reproduced in whole or in part
without the written consent of the
Copyright Owner
www.onlinepot.org
OLP ENTERPRISES L3C
1999-2014 Copyright
© All rights reserved
OnlinePot assumes no legal liability for any products, or information or
news posted, services offered, Or
any contests or give away's offered.
Smokeless Marijuana- Cannabis
Topical Administration Of Medical
Marijuana Cannabis
2 Separate Reports On This One Page On
"Topical, Oral, or Smokeless Ways" to take your medical marijuana medicine
Making Medical Marijuana Cannabis Tinctures: Alcohol And Glycerin Methods
Happy Capsules Oral Intake Of Medical Marijuana
Topical Administration: Alternative ways to take your Marijuana Medicine!
Topical application of a natural endocannabinoid
effective in reducing pruritus in clinical study
Return Back To Main Medical Reports Page
---
Smokeless Marijuana
By: August Salemi
This is an excerpt from Loompanics Unlimited, an underground press publishing company.
Up in smoke! That's where 85% of your expensive purchased pot is going. Only 15% of inhaled burning Marijuana is absorbed by your lungs when smoked. The rest is simply blown away!
To make smokeless Marijuana, THE THEORY:
THC ( TetraHydroCanabinol ) is the active part of Marijuana, the part that gets you stoned. The tiny little cells of the Marijuana plant contain oil, most of which is composed of THC. The trick is too release this oil into your body thru digestion. However, God did not intend for man to chew on grass as cows do so our digestive system is not geared to eating and digesting the Buds and Leaves of Pot. If you should eat these organs of the POT plant they will simply pass thru your digestive system relatively unchanged. However I don't doubt that some of the pot cells will burst in your stomach and digestive tract to release the stoney THC but a high percentage of them will not. So the trick is to brake open as many of the pot cells of the plant as possible and not disturb the THC inside.
To make smokeless Marijuana, THE PROCESS:
The first piece of equipment you will need is a blender. One with exceptionally sharp blades. Sharpen them with a small round file. HINT: a coffee mill or grinder will also work. Put your very dry Marijuana leaf into the blender and grind the stuff up.
( BUDS work great too !!! )
NEXT: Strain the ground POT thru a brass screen. A 000 ( triple-000 ) gauge brass screen easily obtained from your local hardware store. Blend and re-blend the stuff and filter it thru the screen repeatedly.
The object is to end up with ground weed near the consistency of flour for the maximum surface area.
( AND SURFACE AREA IS THE KEY!!! )
Next we will need to rupture the tiny Marijuana cells and capture the stony THC. You will need a Microwave oven for this. ( However I have found that any significant heat source will work. ) Place your very refined Marijuana powder in a clear, Microwave- able pyrex/glass container. Add an edible cooking oil to your POT powder. Mr. Salemi recommends olive oil 'cause he is an Italian However any edible cooking oil will work. ( Try Peanut butter Oil !!! ) YUM The amount of oil cannot be specified as it depends on your amount of POT powder Mr. Salemi recommends a 20% oil-to-powder ratio.
Next NUKE your delicious concoction of OIL/MARIJUANA powder. Add oil if necessary. The mixture must become oily, thick, black, and of a tar-like consistency. Repeat this NUKEing process several times if you must and between each NUKEing stir the batch to homogenize and distribute heat evenly. What is happening is that the Microwaves are bursting the stoney Marijuana cells like popcorn and the THC is escaping only to be trapped by the cooking oil thus making the Marijuana totally digestible and almost 100% of the THC to be absorbed by your digestive system only to go strait to your brain !!! ENJOY!
Next: let the stuff cool. Then at room temp. place in your freezer. This freezing process might cause the stuff to be even more potent because the freezing process causes the last few remaining POT cells to burst from expansion by crystallization. Also if you don't freeze immediately your brew will become subject to rotting!! So, use this oil in Brownies, or anything else you can think of quickly or freeze it.
After the stuff has cooled for a few hours then begin stuffing the near-solid oil into empty 00 ( bouble-00 ) gelatin capsules you can easily obtain at a grocery store or pharmacy. Store these POT caps in a clean dry jar in your freezer also to prevent spoilage.
Take one ( for a good time ) or two ( for a really good time ) caps right after a good meal and just before going bar-hopping Right after a meal because this is the time that your digestive system is in high gear.
It should take about a half an hour to an hour for the stoneing to take place. Don't be dismayed that you don't seem to feel the effects as rapidly as smoking it. The effects of fully digested THC lasts about four hours as opposed to 15-30 minutes for smoking it. Also the stoning is much more intense!!! TRUST ME! ZZZZzzzzapp!
BAD POINTS:
Twice the munchies inducing power as smoked Marijuana. ( counteract with lots of munchies )
Greater irritation to the eyes. (the old red eye) Counter act with Vizeen <SP? or anti-histamines.
GOOD POINTS: No Marijuana on the breath to give you away.
No Paraphernalia. No bag of stash. etc.
Near 100% realization ( absorbtion ) of THC
into the blood stream.
!! PREPARE TO BE STONED OUT OF YOUR MIND !!

---
Marijuana In Capsule Form
Martin Martinez, author of THE NEW PRESCRIPTION: MARIJUANA AS MEDICINE
For patients concerned with the possibility that smoking medical marijuana may have harmful effects on the lungs, and for those who require a maximum dose of medicinal compounds, oral ingestion of marijuana is preferred over smoking or vaporizing. However, some patients have had unstable or unsuitable results, so we offer this detailed explanation and simple recipe.
When marijuana is eaten rather than smoked, the human liver produces natural cannabinoid metabolites that enter the bloodstream, creating a stronger effect than when cannabis smoke is absorbed by the lungs. The common technique of baking marijuana in brownies or other foods is effective, but unpredictable. The medicinal cannabis compounds are melted into the food when cooking, so the absorption of the herb is complicated by digestion of the food. Therefore, the optimum medicinal benefits are easier to predict and manage when marijuana is cooked with olive oil and packed into gelatin capsules.
THC, the most powerful medicinal compound in cannabis, is available by prescription from licensed physicians. But most patients who try Marinol discover that it is far too psychoactive. THC is only one of a handful of cannabis compounds that work together harmoniously. For example, it is known that Cannabidiol (CBD) has sedative effects that offset the simulative effects of pure THC. That is a part of why pure THC pills are known to overpower the senses. In order to get the optimum medicinal benefits without unwanted side effects, all of the natural cannabis compounds should be taken together as nature intended. Thus these homemade "Mari pills" are far superior to pharmeceutical Marinol. Plus, at a cost of up to $12 per tablet, Marinol is much more expensive than pills made from the natural plant.
Commonly, patients use marijuana leaf for cooking and flower tops (buds) for smoking. This practice is often based on frugality, as marijuana leaf is usually too harsh to smoke, yet too valuable to waste. But, as explained above, cannabinoid compounds such as CBD are more of a sedative than a stimulant, and because marijuana leaves usually contain a higher percentage of CBD than THC, eating cannabis leaf can make one especially drowsy. This recipe calls for the use of quality cannabis buds and leaves mixed together. Patients must experiment with different quantities of bud versus leaf to discover the ratio that works best for their specific conditions.
One of the drawbacks of eating marijuana leaf is the common complaint of stomach irritation. The top side of cannabis leaves are coated with thousands of microscopic thorns, and these sometimes cause minor intestinal irritation, even after grinding. For some patients, the use of leaf in Mari Pills is not tolerable, and in such cases, the use of buds alone, without the addition of leaf, is preferred. Note: the small leaves found in the marijuana flower tops are not as difficult to digest as the large "fan" leaves that grow from the stems. Also, the small bud leaves are far more potent than the larger leaves required for photosynthesis. As a general rule, the smaller leaves growing closest to the flower tops are closest to the plant's resin glands, and therefore have the greatest amount of medicinal compounds.
The ratio of bud versus leaf used in these pills affects the values of the recipe, I.E.: leaf tends to grind down to a more powdery consistency than bud, and leaf tends to absorb less oil than does bud, and so the exact details of this variation must be determined by personal experience. The quantities recorded below will fluctuate with differences in the type of marijuana used.
Especially for those with tender digestion, all marijuana must be ground to a fine consistency before cooking. A new coffee grinder that does not contain coffee residue is preferred. First, using scissors or by hand, remove as much of the stem material as possible. Stems have NO medicinal value, and eating hemp stalk is likely to irritate the stomach. If the marijuana contains seeds, they may be included, as hemp seeds are highly nutritious, but again, they do not contain THC, CBD, or any of the other medicinal compounds found in marijuana. All material must be dry. Grind the herb to a fine consistency.
Cannabis compounds are oil-based and do not mix with water, but they boil at 392 degrees F. Cannabis compounds bond with fatty compounds when heated to about 325 degrees. While many types of vegetable oils may suffice, we find the best results are obtained using olive oil containing 22% fat.
One half ounce of dried and cleaned marijuana ground to fine powder in a small coffee grinder equals about one half cup of powder. Set the half-cup of green powder by the stove. Use a Pyrex cooking cup (two-cup measure) or very small saucepan. Add 3 or 4 tablespoons of pure olive oil. Set burner on medium, and use a candy thermometer (up to 400 degrees) to bring the oil to a temperature of 350 degrees. Note: the temperature of heated oil generally rises about 25 degrees after being removed from medium stove heat, so remove from stove at about 325, then wait a moment until the temperature peaks and begins to fall. When the oil reaches 350 degrees add the entire half-cup of powder all at once. The oil will sizzle slightly as the reaction takes place. Stir thoroughly, making sure that the powder and oil are completely mixed. (Do not use thermometer for stirring because it might break.) If the mixture is not pasty, then carefully add more green powder or oil. (Only use enough oil to saturate the green powder to a dark green paste. Too much oil makes messy pills-too little, and the cannabis compounds will burn instead of bonding to the fat content of the oil.) Mix thoroughly, then return to burner on medium heat. Watch the temperature. Continue mixing until the paste looks more oily at about 300 to 325 degrees. Those who have used non-smoking marijuana vaporizers will recognize the smell of vapor trails that rise at 300 to 325 degrees. As soon as the vapor trails appear strongly, remove from heat and mix, then set aside to cool. (Accurate temperature control is most important. After heating, the paste should still be about the same color. If the paste has turned rich brown instead of dark green, the product was overheated and the majority of medicinal compounds were lost.) Let the paste cool below 100 degrees before packing into gelatin capsules using standard herbal gel cap machines available for under $20 at most health food stores. This recipe makes about 50 of the large size gelatin capsules. Do not use vegetarian gel caps that can melt from exposure to vegetable oils. Pills stored in a freezer will maintain potency for many months.
Common doses are in the range of 2 to 5 pills, depending on the quality of the marijuana used and the patient's personal use.