We Update Daily!

Custom Search
Chris S. Kenoyer. Owner
MMJ Patient, Medical Activist,
Online Patients Advocate,
Online MMJ News Journalist
Follow Us Now On Twitter
@MedicalMMJMan
Or Follow Us Now
On Facebook
Email Us Here
olpwebs@yahoo.com
Or Email Us Securely Here
MedicalMMJMan@countermail.com
NEW 100% Encrypted Email Server
OLP's Free MMJ News EList
Get The Latest In MMJ News
Is CBD? A Possible Cure For
Breast Cancer..? And All The Other
Many Forms & Types Of Cancer..?
Learn More About CBD Here
***************************
Advertise Here On OnlinePot
Rates As Low As $50 a Year
24/7 – 365 Days A Year Of Sales!
***********************************
Website Navigational Links

**************************
*********************************
Parody's Cartoons US
Government Grown Pot,
Term Papers, School
Reports, & Thesis's On
Marijuana & Cannabis

*********************************
Amsterdam A to Z

********************************
Canadian Marijuana Websites

*******************************
*****************************
Co-Ops, Clinics, Dispensary's

*****************************
Marijuana Doctors & Clinics

****************************
Pot Cooking Recipes

****************************
Drug Testing A To Z

***************************
****************************
Pot Songs Video's

****************************
100's Of Grow Guides

***************************
***************************
Cannabis Legal Info, Drug
Lawyers, State, Federal Laws,
State & Supreme Court Rulings

**********************
*****************************
Other Marijuana Websites
Reciprocal Link Exchange

****************************
Medical Marijuana Studies,
Research Report's, Medical
Cannabis Clinic Study's

****************************
Parody's & Cartoons
When We All Need A Good Laugh!
****************************
Avoiding Online MOM Scammers
Newly Re-Updated Info!

*****************************
The Politics Of Contraband
Medical Marijuana In The Mail?

******************************
The Hall Of Shame Section
The Online MOM Scammers

*****************************
Online MOM Providers Ads

****************************
Politicians & Voters Rights

****************************
Medical Marijuana, Strains

****************************
The OG Marijuana Strain Guide

****************************
800+ FAQ Growing Questions

****************************
Patients Spiritual Guidance,
Free Online Crisis Help Center

****************************
Online Marijuana Seed Banks

****************************
Maximum Security Section
Just Updated!

*****************************
Traveling Tips, Guides, B & B's

****************************
Vaporizers A To Z

*****************************
Online Pot Video's & Movies

**********************************************
Please Visit Both Of Our Sister Websites!
The Reefer Madness Teaching Museum.org
Listen Right Here Online!
To Original 1930-1950's
Reefer Madness Propaganda
Radio Shows And Programs
Before TV There Were
"Radio Stars"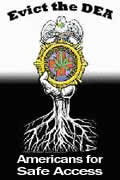 *********************************
Translate Text or Web Page Go To:
Language Tools Google Translations
Article Submissions & News
Reports Are Always Gladly
Accepted Here.


No part of this site maybe used or
reproduced in whole or in part
without the written consent of the
Copyright Owner
www.onlinepot.org
OLP ENTERPRISES L3C
1999-2014 Copyright
© All rights reserved
OnlinePot assumes no legal liability for any products, or information or
news posted, services offered, Or
any contests or give away's offered.
OnlinePot Calls For Worldwide
Tourism & Business Boycott Of Bali
World Wide Bali Tourism Boycott
& Boycott Of All Bali Business's, Hotels
Boycott Bali Villa's, & House Rentals
Return To OnlinePot's Legal Section Main Page


Free Schapelle Corby Now!
Boycott All Of Bali Until She Is Freed & Back Home
However Long That It Takes For Legal Mercy!
We Will & Must Not Ever Stop!
For Immediate Release

By now I am sure that you have all heard all about the Trial Travesty
that has occurred in Bali against Australian beauty therapist Schapelle
Corby Sentenced to 20 years in jail for trying to smuggle 4.1 kg (9 lb)
of marijuana into Bali, With the well known Corrupt Baggage Handlers
in Both Country's that have been using unsuspecting & innocent
travelers luggage to smuggle their drugs, Schapelle is still in jail in
Indonesia. A 5ft square cell with 7 other women and an open bucket
of waste in the corner. That's Their Toilet!
We here at OnlinePot are calling for a Worldwide Boycott On All Of
BALI! Boycott Bali & They Need To Arrest "The Real Criminals Here"
The Corrupt Baggage Handlers, & Bali's Corrupt Inspectors Wanting
BRIBES! & Free Schapelle Corby. We have created a animated button
for this Worldwide Bali Boycott. Please Feel free to grab a copy of the
animated button banner. & Then link it back to this page.

World Wide Tourism & Business Boycott Of Bali
Side Note: OnlinePot Has take on the "Duty" of trying to
keep the plight of Bali Jailed Schapelle Corby in the fore
front. So that she doesn't just get forgotten about, in a far
away hell hole of a prison in a foreign country. So we will
continue to keep her information right here on our front
pages, So that she will continue to receive the Public
Attention Her Case DEMANDS! No Matter How Long
That Takes.Schapelle is still in jail in Indonesia.
A 5ft square cell with 7 other women and an open
bucket of waste in the corner. That's Their Toilet!

We are REFUSING to just let the Indonesian Government
to just get away with "Their Barbaric Ways"

OnlinePot Will NEVER Just Forget About A P.O.W.
Trapped In a 3rd World Hell Hole Of a Prison For 20 Years.
Schapelle Corby's Supporters Forums
http://www.schapellecorby.com/
PRISONER'S OF The Medical Marijuana War It's A Real War With Real POW's
6-24-06 Information On Care Packages & Letters
To Send To Help Schapelle Corby
1-25-06 No Bribe For Corby
1-19-06 HALF-BROTHER'S TRIAL MAY
AID SCHAPELLE CORBY
1-19-06 SCHAPELLE CORBY'S 20-YEAR BALI
PRISON SENTENCE REINSTATED
11-26-05 FREED MODEL MICHELLE LESLIE TELLS
OF HER ORDEAL IN A BALI PRISON
10-17-05 SENTENCING DEAL ANGERS CORBY
Reduced Her Sentence To 15 Years
8-24-05 ANOTHER AUSSIE HELD UNDER DRUGS CHARGES IN BALI
8-24-05 AUSTRALIA ISSUES WARNING AFTER MODEL'S BALI ARREST
This Insanity & Official & Un-Official Corruption
In Bali Has To Be Stopped! They "HUNG" Some
Of The Bali 9 Prisoners.
So Please Pass This On To Every
Website You Know Far & Wide!
Its Time We Put World Wide Pressure
On The Bali & Indonesian Government
& Keep Hitting Them Where It Hurts Them The Most
In Their Tourism Business's & In All Their Other Business's
& In All Their Cash Registers & Wallets

BOYCOTT BALI!
Bali Boycott All Travel Agents, Business's, Vacation Groups
Please Protect Your Customers Wanting Vacation Tickets
& Please Refuse To Sell Them ANY Bali Travel Tickets.
Or Book Any Villa Rentals, Or House Rentals In Bali.
The Island Of Bali Is A Tourist Island
BUT! Going To Bali On Vacation & "Your Risking" Going
To A 3rd World Bali Prison For 20+ Years Or Being Hung?
Due To "Their Corrupt Baggage Handlers" & Customs.
Who Are Smuggling Drugs In "Un-Aware Tourist's" Luggage & Bags
& Bali's Corrupt Customs Inspectors Then Wanting BRIBES!

Arrivals In Bali Were Down 20% In May 2005
Over Last Year According To One Source.
We Are Beginning To Hurting Them Where It Counts!

Just Keep The Pressure Up On The Bali Government
& Their Courts, Tourism, & Business Bureau's
BOYCOTT All BALI TOURISM!
BOYCOTT ALL BALI BUSINESS'S!
This Insanity & Corruption In Bali Has To Be Stopped!
FREE SCHAPELLE CORBY NOW!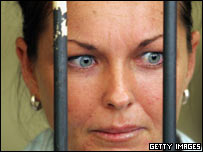 Multimedia News Story On This Travesty Of Justice:
Schapelle's Road To Perdition

Bali court sentences Corby to 20 years in jail

This is big. I just watched the verdict of Schapelle's case on TV. I feel sick with sadness for this woman. I am disgusted having heard the evidence for the prosecution. While commentators defend Indonesia's judicial system as being fair and not "guilty til proven innocent", I'm horrified that the information presented in the verdict did not, at the very least, give Schapelle the benefit of the doubt. This woman now faces a third of her life in a Bali prison. If justice exists without love and compassion, surely God could not be its sponsor!!
God strengthen Schapelle (guilty or otherwise). Keep her strong in
that place and reveal yourself to her over and over so she never
forgets how much you love her.



By Tomi Soetjipto
Fri May 27, 2:05 AM ET
BALI, Indonesia (Reuters) - An Indonesian court on Friday sentenced Australian beauty therapist Schapelle Corby to 20 years in jail for trying to smuggle 4.1 kg (9 lb) of marijuana into Bali, triggering outrage from her family and friends.
"The panel of judges declares the defendant legally and convincingly guilty of the crime of illegal importation of narcotics," judge Linton Sirait told a hearing watched live across Australia, where the case has transfixed the nation.
As soon as Sirait read the verdict, Corby's mother, Rosleigh Rose,
shouted at the three judges on the panel: "Liar, liar. Honey, we are going to take you home." Corby turned to her mother and pleaded with her to calm down. "Mum, stop, it's okay," she cried, holding her hand up in the air in a motion for her mother to stop yelling.
Standing to hear the verdict and wearing pink trousers and a black
blouse, Corby occasionally slapped her forehead with her palm in grief. She struggled to contain her emotions and at times became angry.
Prosecutors had demanded life in jail for Corby, 27, who has repeatedly argued the drugs found by airport officials in her unlocked bag on the famous holiday island last year were not hers and that they were planted.
Corby's family said they would appeal.
Sent In From Some Folks From The UK



Click Photo To Enlarge

Earlier, officials whisked Corby into the court through a side
entrance, avoiding scores of journalists.
"She's probably the worst I've ever seen her," Corby's Australian
lawyer Robin Tampoe earlier told Australian television on Friday ahead of the court session.
The court had leeway to disregard the prosecutors' demand and sentence Corby to death if she was found guilty.
Corby's trial has gripped Australia. Her plight has also triggered a
series of threats against Indonesian diplomatic missions in the country.
Her lawyers have insisted many people could have put the drugs into their client's bodyboard bag along the way from Brisbane to Bali, especially because it was not locked.
Corby, from Australia's eastern Gold Coast, changed planes in Sydney and her defense team has said she was the victim of a drug ring running narcotics from Brisbane to Sydney.
For some reason, the drugs were not removed from her bag in Sydney, the defense has said.
PLEA FROM PRIME MINISTER
Australian Prime Minister John Howard said this month the government had written to the court to detail new allegations against Australian airport baggage handlers following the arrest of 15 people in Australia on charges of importing drugs.
Howard has said he would not interfere with the Indonesian justice
system but that he hoped the Bali court would deliver a "true and fair and just verdict."
The trial comes at a time of improved ties between Jakarta and
Canberra. Some analysts had said a death sentence on Corby could strain relations.
Indonesia, like many Asian nations, imposes tough penalties for drug offences.
Last week, Indonesia asked Australian police to boost security at its diplomatic and consular missions ahead of the verdict.
The Indonesian Embassy in Canberra has said its diplomats and consular officials around Australia had received threats by mail and e-mail about the Corby case.
In April, bullets were sent to the Indonesian consulate in the West
Australian city of Perth along with a letter containing a warning that
staff would be killed unless Corby was freed.
The two countries have discussed a possible prisoner swap agreement, under which Corby might be able to serve time in Australia if she is convicted.
The case has also put Bali under the spotlight, with Indonesia's police chief labeling it a hub for international drug trafficking syndicates.
Indonesian police arrested nine Australians last month in Bali for
alleged heroin trafficking. They have yet to face trial.
(With additional reporting by Michelle Nichols in Canberra)

---
Sent In From Some Folks From The UK



Click Photo To Enlarge
NO BRIBE FOR CORBY

http://www.schapellecorby.com/showthread.php?t=289
By Jade Bilowol
24jan06

CONVICTED drug smuggler Schapelle Corby passed up an opportunity to bribe her way out of trouble in Indonesia, her mother has said.

Rosleigh Rose also has accused members of Corby's former legal team – mobile phone tycoon Ron Bakir and lawyer Robin Tampoe – of only being interested in "books, movies and suing Qantas".

Ms Rose said that in the moments after Corby's arrest at Bali airport in 2004 where she was caught with 4.1kg of marijuana in her bodyboard bag, Indonesian Customs officers handed over phone numbers and hinted something could be worked out.
"But (Corby's sister) Mercedes and Schapelle said `No, it's not hers'," Ms Rose said in an interview in this week's The Bulletin.
Asked if she regretted Corby's decision, she replied: "Now, we probably do".

Mr Tampoe and Mr Bakir, who once bankrolled Corby's defence, abandoned the former student beautician's bid for freedom last year after a rift with her mother.

Ms Rose accused them of telling Corby she owed them hundreds of thousands of dollars for their work, after they had promised to help her for free.

Mr Bakir has flatly denied the allegation.
But Ms Rose stepped up her assault on the pair, accusing them of being more preoccupied with organising book and movie deals focused on Corby's ordeal than helping to free her from Kerobokan jail.

She said Qantas was in the lawyers' sights because of allegations the airline allowed Corby's bag to be tampered with by an organised drug syndicate operating in Australia's airports.
"They were always pestering Schapelle into writing a book," Ms Rose said.

"We said, `No, we just want Schapelle home'."
Mr Bakir and Mr Tampoe could not be reached for comment.
http://www.thesundaymail.news.com.au...55E421,00.html