We Update Daily!

Custom Search
Chris S. Kenoyer. Owner
MMJ Patient, Medical Activist,
Online Patients Advocate,
Online MMJ News Journalist
Follow Us Now On Twitter
@MedicalMMJMan
Or Follow Us Now
On Facebook
Email Us Here
olpwebs@yahoo.com
Or Email Us Securely Here
MedicalMMJMan@countermail.com
NEW 100% Encrypted Email Server
OLP's Free MMJ News EList
Get The Latest In MMJ News
Is CBD? A Possible Cure For
Breast Cancer..? And All The Other
Many Forms & Types Of Cancer..?
Learn More About CBD Here
***************************
Advertise Here On OnlinePot
Rates As Low As $50 a Year
24/7 – 365 Days A Year Of Sales!
***********************************
Website Navigational Links

**************************
*********************************
Parody's Cartoons US
Government Grown Pot,
Term Papers, School
Reports, & Thesis's On
Marijuana & Cannabis

*********************************
Amsterdam A to Z

********************************
Canadian Marijuana Websites

*******************************
*****************************
Co-Ops, Clinics, Dispensary's

*****************************
Marijuana Doctors & Clinics

****************************
Pot Cooking Recipes

****************************
Drug Testing A To Z

***************************
****************************
Pot Songs Video's

****************************
100's Of Grow Guides

***************************
***************************
Cannabis Legal Info, Drug
Lawyers, State, Federal Laws,
State & Supreme Court Rulings

**********************
*****************************
Other Marijuana Websites
Reciprocal Link Exchange

****************************
Medical Marijuana Studies,
Research Report's, Medical
Cannabis Clinic Study's

****************************
Parody's & Cartoons
When We All Need A Good Laugh!
****************************
Avoiding Online MOM Scammers
Newly Re-Updated Info!

*****************************
The Politics Of Contraband
Medical Marijuana In The Mail?

******************************
The Hall Of Shame Section
The Online MOM Scammers

*****************************
Online MOM Providers Ads

****************************
Politicians & Voters Rights

****************************
Medical Marijuana, Strains

****************************
The OG Marijuana Strain Guide

****************************
800+ FAQ Growing Questions

****************************
Patients Spiritual Guidance,
Free Online Crisis Help Center

****************************
Online Marijuana Seed Banks

****************************
Maximum Security Section
Just Updated!

*****************************
Traveling Tips, Guides, B & B's

****************************
Vaporizers A To Z

*****************************
Online Pot Video's & Movies

**********************************************
Please Visit Both Of Our Sister Websites!
The Reefer Madness Teaching Museum.org
Listen Right Here Online!
To Original 1930-1950's
Reefer Madness Propaganda
Radio Shows And Programs
Before TV There Were
"Radio Stars"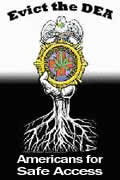 *********************************
Translate Text or Web Page Go To:
Language Tools Google Translations
Article Submissions & News
Reports Are Always Gladly
Accepted Here.


No part of this site maybe used or
reproduced in whole or in part
without the written consent of the
Copyright Owner
www.onlinepot.org
OLP ENTERPRISES L3C
1999-2014 Copyright
© All rights reserved
OnlinePot assumes no legal liability for any products, or information or
news posted, services offered, Or
any contests or give away's offered.
New Zealand: Weeding Out a World of Pain
With 62 cannabis plants and seedlings found growing on her Golden Bay property, activist
Victoria Davis could have felt the full weight of the law when she appeared in court. Instead,
her discharge without conviction has given new hope to the medical cannabis lobby!

Return To OnlinePot's Legal Section Main Page
Author: Naomi Arnold
Pubdate: Sat, 14 Apr 2012
Source: Nelson Mail, The (New Zealand)
Copyright: 2012 Fairfax New Zealand Limited
WEEDING OUT A WORLD OF PAIN

With 62 cannabis plants and seedlings found growing on her Golden Bay property, activist Victoria Davis could have felt the full weight of the law
when she appeared in court. Instead, her discharge without conviction has given new hope to the medical cannabis lobby, writes Naomi Arnold
Between three and five minutes after his first puff, John "Buzz" Davis feels the sensations beginning to recede. Not entirely; the maddening itches
and pains in his amputated lower legs and feet are still there, but they're duller, easier to cope with. Most importantly, he can sleep.
"It can be a tickle, it can be cramp, pain, itching any normal sensation," he says. "The trouble is that it's so precise that you cannot believe you can
feel a little toe that's not there, that feels like somebody's chewing on it."
His legs were amputated in 2008, after too-small compression bandages were used in hospital during his quadruple heart bypass, cutting off the
blood supply and turning his toes gangrenous.
He's tried prescription medication for his phantom pains, but can't cope with the side effects. He says the only thing that relieves it is using cannabis.
Seeing the 64-year-old navigate around his wheelchair-modified home in Onekaka, it is hard to come up with a humane reason why he shouldn't.
His wife, well known Golden Bay activist Victoria Davis, couldn't say no either; and it seems that neither could Nelson judge Tony Zohrab.
Mrs Davis tried growing cannabis plants to supply her husband with his pain relief, and last month Judge Zohrab discharged her without conviction
during an appearance in Nelson District Court after she admitted charges of cultivation and possession. Nelson police say they won't be appealing it.
Although Judge Zohrab said he wasn't setting a precedent, the case has drawn plenty of media attention and led to lobby groups renewing calls to
legalize medicinal cannabis. Is its time nearing?
A full-time caregiver for her mother, father, and now her husband, Mrs Davis, 62, says Buzz can't function without it.
"He was depressed and miserable when he lost his legs," she says. "Wouldn't eat, didn't want to do anything when he was in the hospital. As soon
as he came home and started self-medicating, his attitude got better, he started eating more, he's more positive, and he doesn't have to suffer any
of those side effects."
Most surprising to her has been the response to her case. An environmentalist, former radiologist and former Tasman mayoral candidate, she is
used to getting "hammered" by those against her views. But not this time.
"Every time I go to town I have at least one serious approach," she says. "Yesterday was this old guy who said, 'Victoria, my back's really aching
me, these pain pills make me feel nauseated. Do you know where I can get some marijuana?' I don't know what to say to people.
"There's a big wave of support that really wants to see some intellectual dialogue take place and not this fear-mongering and misrepresented
information. This is the first time I've ever stood up for an issue and nobody to my face, anyway has said it's bad or horrible.
"I've had widespread support; heaps of people from what I've considered to be conservative, Right-wing, and elderly [backgrounds]."
In fact, she's mostly been approached by elderly people. "They're thinking, 'Maybe this could help me'."
She says that in court, a staff member whispered to her to be more careful next time. Someone in Nelson sent her an anonymous letter containing
$20 with a note advising her it was a contribution to medication.
After she appeared on Kim Hill's Saturday morning radio program last week, the station received 100 messages, two to one in favor of the
Davis's, and many of those against acknowledging there could be benefits from allowing medicinal marijuana use in supervised circumstances.
Cannabis is the most widely used illegal drug in New Zealand, and we have the ninth-highest consumption level in the world. In 2005-06, we spent
$116.2 million and 333,684 policing hours targeting it. Yet recreational and medicinal cannabis use are very different, lobbyists say, and shouldn't
be confused.
Cannabis has been the subject of three previous health select committee inquiries; in 1995, 1998 and 2003. In 2006, Green Party MP Metiria Turei
lodged a member's bill proposing an amendment to the Misuse of Drugs Act 1975 to decriminalize use of cannabis for medicinal purposes, but was
defeated 84-34.
In 2010, the Law Commission reviewed the 36-year-old Misuse of Drugs Act, proposing decriminalization for people suffering chronic and
debilitating illnesses and eventually recommending that the Government consider supporting clinical trials into the efficacy of raw cannabis in
comparison with synthetic cannabis for pain relief.
The New Zealand Medical Association also supports having evidence-based, peer-reviewed studies of medicinal cannabis. However, in September
2011, associate health minister Peter Dunne said in response to the Law Commission report that it wasn't the Government's role to initiate clinical
trials.
"If the active ingredient of cannabis is seen as essential or beneficial for pain relief, there are already pharmaceutical forms of it available that
provide measured doses and quality control," he said. The Government wouldn't look at changing the legal status of cannabis.
Yet that doesn't mean much for people who are sick now, and continue to use cannabis for pain relief whether it's legal or not facing problems with
varying strengths, lung damage and other unknown health effects through lack of medical supervision, irregularity of supply, and a criminal record.
The cannabis-derived medication Sativex, in the form of an inhaler, is available only for people with multiple sclerosis, to control spasticity where all
other medical avenues have been exhausted. However, it's not funded by Pharmac and costs about $1000 a month.
Drug Foundation of New Zealand executive director Ross Bell believes Judge Zohrab made the right decision when he discharged Mrs Davis without conviction.
"It's possibly a message to police about what cases they're bringing to the judge," he says.
"I think as a society we should look more compassionately at those cases."
He's met plenty of people in the Davis' situation, where cannabis brings "genuine health benefits".
Although he says the Drug Foundation "certainly doesn't think it's the miracle drug that some people say it is", their research shows cannabis is
effective for increasing appetite in cases where medication has caused people to lose it, treating people with multiple sclerosis, seizures and fits,
Tourette's syndrome, chronic pain, neurological disorders, nausea and vomiting, and Hiv-related wasting.
"The science around its medicinal properties isn't in dispute the biggest dispute now is how do you deliver that as medicineUKP"
Fuel for medical cannabis
The vast majority of users, he says, are elderly people seeking relief from chronic pain, including arthritis, and for relieving side effects of
chemotherapy. Yet those who might be in support of law reform, who've perhaps been sick and tried it themselves, "are never going to out
themselves", he says. "They don't want to be associated with stoners."
In 1996 California became the first state to legalise cannabis for medical purposes. The drug is now permitted in some form under local laws in 16
states and Washington DC. Although Mr Bell says rampant abuse of medicinal marijuana laws in California mean it's a model to avoid, other
countries have "more compassionate regimes"; doctors can prescribe marijuana in Canada, the Netherlands, Germany, Austria, Finland, Italy,
Spain, Israel and Portugal.
"We're behind the times in New Zealand," he says. "I think most New Zealanders would support a compassionate regime. The sad thing is that when
the Law Commission made their recommendation of bringing in a medical cannabis regime, the Government rejected that immediately. Politicians
still fear that medical cannabis is going to be used as a backdoor way into legalising cannabis.
"There are bigger questions around how we deal with drugs in this country. Police do their cannabis ops and burn it off and destroy it and say
'We've broken the back of the cannabis market'.
"If we look at what happens, cannabis use hasn't been affected by that kind of action. People are still able to get their hands on cannabis and other
drugs. We've got the mix wrong … I don't think it's a good use of police time and taxpayer resources."
The Davis's do not want to see cannabis legalized outright; Mrs. Davis says she is vehemently opposed to young people in particular abusing any
substance, particularly alcohol.
She's armed with well-worn arguments about the immense damage cigarettes and alcohol do to the people of this country, compared to cannabis.
"I want intelligent discussion to take place in this country," she says. "If the Martians came down and saw us they'd say: 'Why is alcohol legal, and
not only legal but we can advertise it on TV and it costs this country billions of dollars in all kinds of costs?"'
She goes further she wants to see a marijuana industry here, bringing a whole new meaning to the idea of clean, green New Zealand.
"Most modern countries have medicinal marijuana. Somebody grows it and they approve it and sell it, so there's actually a wee little industry that we
are not engaging in here in this country.
"We don't even grow hemp here, for heaven's sake, because of the fear. That's how bizarre it is."
Vic Eastman, Mr Davis' doctor and a former Golden Bay Medical Centre GP, says that although he thinks the law is wrong, he doesn't want to be prescribing marijuana.
He's had patients admit to using it to him: "Not a lot, but certainly frequently. Many, many people keep it to themselves but are not shy to tell me.
"On the other hand it's not knowledge I can use in a way that makes sense, and I certainly can never write anything down." He says most have
psychological issues, and use it to calm themselves.
"These are not abnormal people they're not people badly damaged."
Legalizing medicinal cannabis would be "incredibly difficult". "First of all it will do nothing about the illegal market and the massive amount of
enforcement effort and damage the enforcement is doing to society," he says.
"I think that's huge, and I think that's important. Mostly those who might benefit medically from marijuana aren't getting it because they're the
honest citizens they're not of the gang that can get it. Vicky's reasonably unique, and of course Golden Bay is green grows everything."
Almost the worst part of the whole thing, Mrs. Davis says, was realizing she was a serious criminal offender. She thinks someone local dobbed her
in.
In January, she was driving home from caring for her father in Nelson when she saw the spotter plane circle her property a dozen times in low, slow
circles. A week later, police turned up, armed with a Taser and an aerial picture of her property, showing cannabis planted behind her feijoa tree.
The policeman counted 62 plants, including 20 seedlings a large number, which she says she planted to guard against some dying. "I just freaked.
I thought 'Oh no, here it goes'," she says. That night, her husband was in tears, wondering what he'd done to her. "She's taking the rap for
something she was doing for me," he says now.
Levin amputee Billy Mckee, 57, runs Green Cross, a New Zealand medical cannabis support group which promotes the legalization of medicinal
cannabis use under GP supervision. He's on bail, facing a charge of cultivation and four of supply after an encounter with an undercover police
officer who pretended to be sick.
The 57-year-old lost the lower half of his right leg after a drunk driver hit him 36 years ago, and a subsequent medical mishap in which his leg was
set incorrectly. At home all day in a wheelchair, he has nothing to do but research the drug on the internet. He's been a medicinal cannabis user for
the past 10 years, and before he got arrested he used it mostly as a poultice on the nerve damaged stump of his leg. "That works incredibly well."
He describes the pain as a toothache that doesn't go away. "If I take prescription medication for it, the side effects are horrendous," he says.
"If I could get by on prescription medication it wouldn't be a problem; I'd just do that. It would be way easier for me to do that than it would be for me
to be involved with Green Cross and trying to get laws changed."
About 200 people nationwide seek pain relief from Green Cross. Most, he says, are elderly women "trying to get through the day". "It's pretty
depressing being incapacitated," he says. "The younger guys can get their own, but older ladies, wheelchair-bound and not mobile; they don't want to go to tinny houses. They're scary places." He's heard reports of elderly women eating a teaspoon of raw cannabis to try to get some benefit.
"What a person uses for medicine is really between them and their doctor. The person judging what works best for them is the person that's sick."
One who's been there is Motueka man Chris Buck who in 1991 was diagnosed with a highly aggressive malignant brain tumor, and underwent
surgery, radiation and chemotherapy. Antiemetics proved ineffective, he lost half his body weight, and doctors were considering a feeding tube
when a friend of his, another doctor, recommended he try cannabis to control the nausea.
"As they thought I would have only a short time to live, no-one objected to the fact I was using an un-prescribed substance to thwart the evils of the
supposed pharmaceutical cure," he says. His nausea abated and he could eat again, completing his course of radiation and chemotherapy. He
says he never became addicted to the plant, but will always hold it as his "hero".
"It's made it possible for me to live over 20 years about 19 years longer than anyone, including the medical practitioners, thought possible."
Meanwhile, Mrs. Davis won't say what she and her husband will do now. Mr Davis believes it might just be a matter of waiting.
"I think somebody will see the light eventually."
His wife, however, describes the entire situation as "heart-breaking".
"I helped the policeman pull the plants out," she says. "I helped him pull out my husband's free medication."