We Update Daily!

Custom Search
Chris S. Kenoyer. Owner
MMJ Patient, Medical Activist,
Online Patients Advocate,
Online MMJ News Journalist
Follow Us Now On Twitter
@MedicalMMJMan
Or Follow Us Now
On Facebook
Email Us Here
olpwebs@yahoo.com
Or Email Us Securely Here
MedicalMMJMan@countermail.com
NEW 100% Encrypted Email Server
OLP's Free MMJ News EList
Get The Latest In MMJ News
Is CBD? A Possible Cure For
Breast Cancer..? And All The Other
Many Forms & Types Of Cancer..?
Learn More About CBD Here
***************************
Advertise Here On OnlinePot
Rates As Low As $50 a Year
24/7 – 365 Days A Year Of Sales!
***********************************
Website Navigational Links

**************************
*********************************
Parody's Cartoons US
Government Grown Pot,
Term Papers, School
Reports, & Thesis's On
Marijuana & Cannabis

*********************************
Amsterdam A to Z

********************************
Canadian Marijuana Websites

*******************************
*****************************
Co-Ops, Clinics, Dispensary's

*****************************
Marijuana Doctors & Clinics

****************************
Pot Cooking Recipes

****************************
Drug Testing A To Z

***************************
****************************
Pot Songs Video's

****************************
100's Of Grow Guides

***************************
***************************
Cannabis Legal Info, Drug
Lawyers, State, Federal Laws,
State & Supreme Court Rulings

**********************
*****************************
Other Marijuana Websites
Reciprocal Link Exchange

****************************
Medical Marijuana Studies,
Research Report's, Medical
Cannabis Clinic Study's

****************************
Parody's & Cartoons
When We All Need A Good Laugh!
****************************
Avoiding Online MOM Scammers
Newly Re-Updated Info!

*****************************
The Politics Of Contraband
Medical Marijuana In The Mail?

******************************
The Hall Of Shame Section
The Online MOM Scammers

*****************************
Online MOM Providers Ads

****************************
Politicians & Voters Rights

****************************
Medical Marijuana, Strains

****************************
The OG Marijuana Strain Guide

****************************
800+ FAQ Growing Questions

****************************
Patients Spiritual Guidance,
Free Online Crisis Help Center

****************************
Online Marijuana Seed Banks

****************************
Maximum Security Section
Just Updated!

*****************************
Traveling Tips, Guides, B & B's

****************************
Vaporizers A To Z

*****************************
Online Pot Video's & Movies

**********************************************
Please Visit Both Of Our Sister Websites!
The Reefer Madness Teaching Museum.org
Listen Right Here Online!
To Original 1930-1950's
Reefer Madness Propaganda
Radio Shows And Programs
Before TV There Were
"Radio Stars"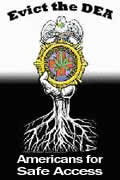 *********************************
Translate Text or Web Page Go To:
Language Tools Google Translations
Article Submissions & News
Reports Are Always Gladly
Accepted Here.


No part of this site maybe used or
reproduced in whole or in part
without the written consent of the
Copyright Owner
www.onlinepot.org
OLP ENTERPRISES L3C
1999-2014 Copyright
© All rights reserved
OnlinePot assumes no legal liability for any products, or information or
news posted, services offered, Or
any contests or give away's offered.
National Academy of Science Institute of Medicine Released a Report How
116 Million Americans Suffer Chronic Pain
Return Back To OnlinePot's Main Medical Page
Report Brief
Released:
6/29/2011
Download:
Pain Research 2011 Report Brief PDF
Relieving Pain in America A Blueprint for Transforming Prevention, Care, Education, and Research
Chronic pain aff ects an estimated 116 million American adults—more than the total affected by heart disease, cancer, and diabetes combined. Pain also costs the nation up to $635 billion each year in medical treatment and lost productivity.
The 2010 Patient Protection and Affordable Care Act required the Department of Health and Human Services (HHS) to enlist the Institute of Medicine (IOM) in examining pain as a public health problem. Acting through the National Institutes of Health (NIH), HHS asked the IOM to assess the state of the science regarding pain research, care, and education and to make recommendations to advance the field.
Relieving Pain in America: A Blueprint for Transforming Prevention, Care, Education, and Research presents the IOM study committee's fi ndings and recommendations.
Fostering a Cultural Transformation
Pain represents a national challenge. A cultural transformation is necessary to better prevent, assess, treat, and understand pain of all types.
Government agencies, healthcare providers, healthcare professional associations, educators, and public and private funders of health care should take the lead in this transformation. Patient advocacy groups also should engage their diverse constituencies. This report provides a blueprint for achieving this transformation.
Pain as a Public Health Challenge
To reach the vast multitude of people with various types of pain, the nation must adopt a population-level prevention and management strategy. HHS should develop a comprehensive plan with specific goals, actions, and timeframes. The plan should:
heighten awareness about pain and its health consequences;
emphasize the prevention of pain;
improve pain assessment and management in the delivery of health care and financing programs of the federal government;
use public health communication strategies to inform patients on how to manage their own pain; and
address disparities in the experience of pain among subgroups of Americans.
Better data are needed to help shape efforts. Although pain is known to be prevalent across society, reliable data are lacking on the full scope of the problem, especially among those currently underdiagnosed and undertreated, including racial and ethnic minorities; people with lower levels of income and education; women, children, and older people; military veterans; surgery and cancer patients; and people at the end of life; among others. Therefore, the National Center for Health Statistics, Agency for Healthcare Research and Quality (AHRQ), other federal and state agencies, and private organizations should accelerate the collection of data on pain incidence, prevalence, and treatments. Data should be collected at regular intervals using standardized questions, protocols for surveys, and electronic medical records to identify the following information:
subpopulations at risk;
characteristics of acute and chronic pain;
profound health consequences of pain, including death, disease, and disability; and
related trends over time.
Care of People with Pain
People with pain receive care in various ways, including assistance with self-management, primary care, specialty care, and pain clinics, among others. Treatments can include medications, surgery, behavioral interventions, psychological counseling, rehabilitative and physical therapy, and complementary and alternative therapies. For many people, however, pain prevention, assessment, and treatment are inadequate.
Among steps to improving care, healthcare providers should increasingly aim at tailoring pain care to each person's experience, and selfmanagement of pain should be promoted. Also, primary care physicians—who handle most frontline pain care—should collaborate with pain specialists in cases where pain persists. Public and private insurers can help by off ering incentives to support the delivery by primary care providers of coordinated, evidence-based, interdisciplinary pain assessment and care for persons with complex pain.
A number of barriers—including regulatory, legal, institutional, financial, and geographical barriers—limit the availability of pain care and contribute to the disparities found among some groups. Government agencies, healthcare providers, and public and private funders of health care should adopt a comprehensive, strategic approach to reduce or eliminate these barriers.
Education Challenges
Across health care and society alike, there are major gaps in knowledge about pain. Educating health professionals about how to better understand pain and its causes will help bridge these gaps.
To improve patient and public understanding of pain, federal agencies and other stakeholders should redesign education programs. They should aim to foster an understanding among patients, the public, and healthcare providers that there are complex biological and psychosocial aspects to pain, and they should develop materials about the nature of pain; ways to use self-help strategies to prevent, cope with, and reduce pain; and available treatments for pain. The materials should be specifi cally targeted to patients, the public, and healthcare providers.
To increase understanding among the array of health professionals who deal with pain, undergraduate and graduate training programs should offer standardized information about pain and include experience in caring for pain in interprofessional settings. Improving education is especially important for primary care providers, given their key role in pain management. In addition, all care providers should keep their knowledge current by engaging in continuing education programs; and licensure, certifi cation, and recertification examinations should include assessments of providers' pain education.
Research Challenges
Research has made remarkable strides in understanding the biological, cognitive, and psychological underpinnings of pain, and the future promises advances in a number of fields—from genomic and cellular through behavioral mechanisms. Still, many gaps persist, and developing more effective and less risky pain relievers remains a major challenge. Additional challenges exist when trying to use advances in the implementation sciences to help translate effective treatments from research into practice and to adapt the regulatory process to enable more efficient evaluation and approval of potentially effective therapies. This will be especially important as personalized medicine approaches to pain management develop. At present, however, federal dollars for pain research are in short supply and likely to decrease. Moreover, the responsibility for pain research is spread thin.
The committee recommends that an existing NIH institute be designated the lead institute for pain. It also recommends that the NIH Pain Consortium take a stronger leadership role in effecting the necessary transformation in how pain research is conducted, by fostering coordination across institutes and centers, by improving study section decision-making on pain proposals, and by exploring a range of potential public-private initiatives.
The need for pain-related research is not confined to the NIH. Research into the prevention, occurrence, and costs of pain and the delivery and fi nancing of pain treatment are of concern to many public health entities, for example, the Centers for Disease Control and Prevention, for epidemiological data and public education strategies; AHRQ, for quality improvement; the Health Resources and Services Administration, with respect to professional education and service delivery for vulnerable populations; and the Centers for Medicare and Medicaid Services, for reimbursement-related research and demonstration programs.
Blueprint for Action
The committee offers a blueprint for action in transforming prevention, care, education, and research, with the goal of providing relief for people with pain in America. The blueprint prioritizes the committee's recommendations. While some recommendations should be implemented by the end of 2012—including developing a comprehensive strategy, developing strategies to reduce barriers in care, supporting collaboration between pain specialists and primary care clinicians, and designating a lead institute at the NIH that is responsible for moving pain research forward—all other recommended actions must build on these shortterm achievements and should be taken soon afterward. These other actions must be ongoing eff orts that should be firmly developed and put in place by the end of 2015.
The strategy should be comprehensive in scope, inclusive in its development, expeditious in its implementation, and practical in its application. Most importantly, the strategy must be far-reaching. As evidenced in this report, pain is a major driver for visits to physicians and other healthcare providers, a major reason for taking medications, a major cause of disability, and a key factor in quality of life and productivity. Given the burden of pain in human lives, dollars, and social consequences, relieving pain should be a national priority.
Return Back To OnlinePot's Main Medical Page