We Update Daily!

Custom Search
Chris S. Kenoyer. Owner
MMJ Patient, Medical Activist,
Online Patients Advocate,
Online MMJ News Journalist
Follow Us Now On Twitter
@MedicalMMJMan
Or Follow Us Now
On Facebook
Email Us Here
olpwebs@yahoo.com
Or Email Us Securely Here
MedicalMMJMan@countermail.com
NEW 100% Encrypted Email Server
OLP's Free MMJ News EList
Get The Latest In MMJ News
Is CBD? A Possible Cure For
Breast Cancer..? And All The Other
Many Forms & Types Of Cancer..?
Learn More About CBD Here
***************************
Advertise Here On OnlinePot
Rates As Low As $50 a Year
24/7 – 365 Days A Year Of Sales!
***********************************
Website Navigational Links

**************************
*********************************
Parody's Cartoons US
Government Grown Pot,
Term Papers, School
Reports, & Thesis's On
Marijuana & Cannabis

*********************************
Amsterdam A to Z

********************************
Canadian Marijuana Websites

*******************************
*****************************
Co-Ops, Clinics, Dispensary's

*****************************
Marijuana Doctors & Clinics

****************************
Pot Cooking Recipes

****************************
Drug Testing A To Z

***************************
****************************
Pot Songs Video's

****************************
100's Of Grow Guides

***************************
***************************
Cannabis Legal Info, Drug
Lawyers, State, Federal Laws,
State & Supreme Court Rulings

**********************
*****************************
Other Marijuana Websites
Reciprocal Link Exchange

****************************
Medical Marijuana Studies,
Research Report's, Medical
Cannabis Clinic Study's

****************************
Parody's & Cartoons
When We All Need A Good Laugh!
****************************
Avoiding Online MOM Scammers
Newly Re-Updated Info!

*****************************
The Politics Of Contraband
Medical Marijuana In The Mail?

******************************
The Hall Of Shame Section
The Online MOM Scammers

*****************************
Online MOM Providers Ads

****************************
Politicians & Voters Rights

****************************
Medical Marijuana, Strains

****************************
The OG Marijuana Strain Guide

****************************
800+ FAQ Growing Questions

****************************
Patients Spiritual Guidance,
Free Online Crisis Help Center

****************************
Online Marijuana Seed Banks

****************************
Maximum Security Section
Just Updated!

*****************************
Traveling Tips, Guides, B & B's

****************************
Vaporizers A To Z

*****************************
Online Pot Video's & Movies

**********************************************
Please Visit Both Of Our Sister Websites!
The Reefer Madness Teaching Museum.org
Listen Right Here Online!
To Original 1930-1950's
Reefer Madness Propaganda
Radio Shows And Programs
Before TV There Were
"Radio Stars"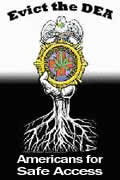 *********************************
Translate Text or Web Page Go To:
Language Tools Google Translations
Article Submissions & News
Reports Are Always Gladly
Accepted Here.


No part of this site maybe used or
reproduced in whole or in part
without the written consent of the
Copyright Owner
www.onlinepot.org
OLP ENTERPRISES L3C
1999-2014 Copyright
© All rights reserved
OnlinePot assumes no legal liability for any products, or information or
news posted, services offered, Or
any contests or give away's offered.
Making Medical Marijuana Cannabis Tinctures:
Alcohol And Glycerin Methods
Alternative ways to take your marijuana cannabis medicine!
Happy Capsules Oral Intake Of Medical Marijuana
Smokeless Marijuana Ingestible Marijuana
Topical application of a natural endocannabinoid
effective in reducing pruritus in clinical study
Return Back To OnlinePot's Main Medical Page
Many patients who utilize and benefit from medical cannabis do not wish to smoke due to the perceived health hazards of smoking or for other personal reasons. These patients are in something of a bind. Smoking cannabis delivers the active cannabinoids within seconds. Medicine is absorbed in the lungs and goes directly to the brain and general circulation. The same effect can be achieved with a vaporizer, which is safer than smoking burning vegetable matter. Since the effects of inhaled cannabis are so quick, it is easy for patients to titrate their dose by simply waiting a minute or two in between puffs.
Oral cannabis, such as our Better Bud Butter, is absorbed in a very different fashion from smoking or inhalation. The GI tract gradually absorbs Cannabinoids over the course of one to two hours. Medicine is processed first by the liver, which converts some cannabinoids such as delta nine to delta 11 version of THC. Orally delivered cannabis requires four to ten times the amount of the smoked version in order to achieve the same effect. Orally delivered cannabis can present a problem in achieving the required or desired dose level in any consistent fashion.
Tincture is designed to address the problems of rapid medicine delivery and consistent dosing. Most tinctures are made to be used under the tongue or sublingually. English pharmaceutical companies are presently working on a cannabis extract "spray" that can be used under the tongue in a similar fashion. These sprays are not expected to be approved for use in the United States for years and will be very expensive. Absorption by the arterial blood supply under the tongue is completed in seconds. One trick is to not swallow the dose as, if swallowed, absorption will be in the GI tract. Many patients, though, add their tincture to a cup of tea or cranberry juice for easy delivery. When tincture is used in a beverage, absorption will be slower than if absorbed under the tongue. While tincture absorbed in an empty stomach is accomplished in minutes, conversion in the liver remains, as does the difficulty in titrating dose. Usually, a tincture dose is delivered by means of a medicine dropper or a teaspoon. A rule of thumb on dose is that patients receive benefit from 3-4 drops to a couple of full droppers depending upon the potency of the tincture and the patient's own unique requirements among other factors.
The methods listed below will detail two major methods of preparing tincture. While the methods are optimized for purity and potency, ultimately these will largely be determined by the purity and potency of the cannabis from which the tincture is made. Another item of note in regard to starting material for tincture is the patient or caregiver selection of strain. A rough rule of thumb is to select Indica dominant strains for cramping and muscle spasticity and Sativa dominant strains for pain relief. The reality, though, is often that the strain is unknown or not well characterized. Trial and error is usually required to acquire the appropriate strain and the proper dose level.
General Rules:
Tincture is an extraction of active cannabinoids from plant material. Cannabis contains many chemicals that can either upset the stomach or taste nasty. One of the goals of extraction is to secure the cannabinoids while leaving out as many of the terpenes and chlorophylls as possible. Both heat and light adversely effect cannabinoids and should be avoided or minimized. Tincture should be stored in airtight dark glass containers kept at room temperature or below. Avoid plastic containers. The ethanol in the tincture may solubilize some of the free vinyls in the plastic.
I found good recepies for three methods: Hot Extraction, the quickest extraction of cannaboids (20 minutes); suprisingly the Cold Extraction next (2-3 days); and the Warm Extraction longest (30-60 days).
—
Hot Extraction:
This is a simple and efficient 4 Step process.
Ingredients:
1/8oz high quality cannabis
2 oz Bacardi Rum – 151 proof
Process Summary:
1. Chop cannabis very fine (coffee grinder works great)
2. Place in a shallow pan (pie pan with aluminum foil works great) and bake at 325°F for 4-5 minutes.
3. Remove from oven and place cannabis and place in 2 oz of rum (use a small wide mouth mason jar)
4. Simmer in a water bath for 20 minutes. Maintain temperature of the rum/cannabis mixture between 150°F – 165°F.
5. Strain the mixture and store.
Dosage:
One eyedropper is very nice. Two puts you in space. But you should self-titrate. Effects take about 1.5 hours to begin (at least in myself) and lasted for 5 hours (1 dropper) to 7-8 hours (2 droppers).
Process details—references and rationalizations:
1. Chop the cannabis—more surface area gives means a faster and more efficient extraction.
2. Bake the cannabis.
In whole-plant cannabis, THC content is expressed as THCA (tetrahydrocannabolic acid) prior to decarboxylation into THC, which takes place when cannabis is heated during cooking, and smoked or vaporized ingestion. THCA is a mild analgesic and anti-inflammatory but does not have good affinity with our CB1 receptors, so in order to make a THC-rich tincture that has many of the same therapeutic effects as smoked ingestion (including rapid absorption, quick relief and ease of self-titration), we must convert the THCA in the plant matter into THC prior to extracting it through an alcohol soak. (from Vancouver Island Compassion Society http://thevics.com/cannamist.htm)
THC vaporizes at about 380°F. We want to heat the cannabis to convert THCA to THC, but keep the temperature under 380°F. That is why 325°F is used. Between four and five minutes your oven (and house) will start to smell very strong. This is the time to remove the cannabis from the oven.
Notice also that there is considerable misinformation regarding heating the cannabis. It is true that you don't have to heat it to extract both THC and THCA, but the amount of THC in whole plant preparations is relatively small compared to after decarboxylation of the THCA. So if you want to maximize the strength of your tincture you must heat the cannabis prior to extraction.
3. Use the highest proof alcohol available. In my area this was Bacardi 151. The more alcohol the more efficient the extraction will be.
4. Simmer the mixture.
This is one of the areas that seems to be most debated. Many recipes call for placing the cannabis (unbaked of course) into the alcohol and waiting 2 – 6 weeks. The main concern with heating the alcohol is that it is "explosive" (not exactly true…it is however flammable).
The purpose of the simmering is to heat the alcohol mixture to improve extraction rates and efficiencies. Heating during extraction increases the motion of the molecules (basic physics/chemistry) and drastically decreases extraction times. The boiling point of pure ethanol is 173°F (78°C). We will use the water bath to heat the rum/cannabis mixture to just below the boiling point of ethanol.
Heating the alcohol mixture can be done very safely using a hot water bath. You will need an accurate candy or quick read thermometer. Place about 1 inch of water in a wide, vertical-edged pan (9" wide x 3" high). Bring the water to a low simmer. The rum/cannabis mixture should be in a small (1 pint) mason jar. Do NOT cover the jar.
Put the thermometer into the mason jar and place into the simmering water bath. Bring the temperature of the rum/cannabis mixture to about 165°F (I maintain it between 150°F and 165°F). You want the alcohol mixture to be just barely moving (not boiling, but showing active convection within the mixture). If the mixture starts to bubble too much, just turn down the water bath.
You should have the oven fan on high. You will notice that any alcohol fumes are mixed with water vapor from the water bath and vented out the fan. This combined with the fact that you are trying not to boil the ethanol makes the process quite safe.
5. Strain, titrate, and store.
When you are finished with the extraction you will be left with about 1oz of green dragon tincture. Note that one ounce of the alcohol has evaporated.
Now you should test your eyedropper. In my test 34 full droppers equaled one ounce of liquid (this is a little less than one gram of liquid per dropperful as 29g equals 1ounce).
The liquid should be dark green and smell like cannabis.
6. Dosage.
Everybody is probably different. It takes me 1.5 hours to feel the effects of eating cannabis. Similarly this tincture also takes 1.5 hours to take effect.
I had tried a tincture someone had made using the cold extraction method with the same amount of cannabis and found that 5 droppers did pretty much nothing.
Using my Green Dragon technique I find that one dropper will bring effects on in 1.5 hours and last 5 hours with 1.5 hours of lingering aftereffects.
Two droppers gave me a "spiritual dose" (as strong as any brownie I ever had). Effects lasted 7-8 hours with lingering effects for 2 more hours.
This means that 1/8oz of good cannabis yields about 30-34 doses of tincture (1 dropperful is really all I need). And is much more pleasant than smoking (which really is bad for you and your lungs and the reason I've stopped smoking entirely).
This link might be helpful. Metric Conversion: http://www.worldwidemetric.com/metcal.htm
Cold Method with Ethanol
Making tincture cold preserves the integrity of cannabinoids. To be potent, this method requires starting material high in cannabinoid content such as flowers or kief made from trim and leaf. The material must be mold free and dry. Drying can be accomplished in the freezer (-4-10 degrees Celsius) or better yet by placing in a liquid proof bag into a dry ice/ethanol ice bath (-70 degrees Celsius). Once water has been removed then the surface area of the starting material requires expansion. This can be accomplished a number of ways but two ways stand out:
Using flowers (bud)- Place dried buds in a coffee grinder and pulse until thoroughly ground but not powdered.
Making kief- Rub dry trim and leaves over a silk screen. Collect the powder the comes through the screen. It should be a very pale green. "Kiefing" is an age old way of extracting trichomes from plant material.
Whether kief or ground bud is used both should kept ice cold for this preparation. Similarly, the ethanol to be used should also be ice cold throughout the process.
Selection of alcohol- ethanol or ethyl alcohol is the form of alcohol that can be used by humans. The proof listed on commercial alcohol refers to the percentage of ethanol that the beverage contains. The proof is twice the percentage, so 80 "proof" means that the mixture contains 40% ethanol. The higher the alcohol content used, the better the extraction will work. Ideally, 200 proof ethanol would be best except that ethanol cannot be distilled to this proof so benzene is used to remove the last vestiges of water. This makes "pure" ethanol poisonous.
Many folks use "Everclear" which stands at 190 proof or 95% ethanol. Everclear has no taste. Apparently, Everclear is not available in all States. A close second choice is 151 proof rum. This is a light amber liquid that is 75% ethanol that has a sweet taste. One of our caregiver writers will use nothing but Korbel brandy because she likes the taste. Others use iced Russian vodka. These "normal" distilled spirits are 40% to 50% ethanol. Some patients find that the higher proofs ethanols like Everclear and 151 rum burn too much under the tongue. If burning is a concern consider a high quality 90-100 proof Vodka.
Cold Extraction and purification- Use at least one ounce of starting material to each pint of ethanol. Place cold powdered kief or ground cannabis flowers together with ethanol in a glass quart-mixing jar. Close the jar tightly and vigorously shake for five minutes then return to the freezer. Continue to agitate the mixture every few hours with refreezing. Continue for a period of two to three days.
Pour the cold mixture through a double thickness of sterile cheesecloth. Save the cheesecloth "ball" for topical uses or use the material to make bud butter once dried. The liquid collected through the cheesecloth should then be filtered twice through a paper coffee filter. Use gloves throughout the process, as it is necessary to squeeze the cheesecloth and coffee filters to facilitate the extraction. Without gloves some of the material will be absorbed on the skin.
If Everclear is used the tincture will be pale green to golden. If 151 rum is used an amber tincture results. Dark green tinctures mean that excess plant material is present. This does not mean that the tincture will not be potent, just taste nasty. When Everclear is used, various flavor extracts may be added (vanilla, raspberry, etc.). Be careful to use only a few drop of flavor extract.

Jay R. Cavanaugh, Ph.D.
AAMC, National Director
Return Back To OnlinePot's Main Medical Page