We Update Daily!

Custom Search
Chris S. Kenoyer. Owner
MMJ Patient, Medical Activist,
Online Patients Advocate,
Online MMJ News Journalist
Follow Us Now On Twitter
@MedicalMMJMan
Or Follow Us Now
On Facebook
Email Us Here
olpwebs@yahoo.com
Or Email Us Securely Here
MedicalMMJMan@countermail.com
NEW 100% Encrypted Email Server
OLP's Free MMJ News EList
Get The Latest In MMJ News
Is CBD? A Possible Cure For
Breast Cancer..? And All The Other
Many Forms & Types Of Cancer..?
Learn More About CBD Here
***************************
Advertise Here On OnlinePot
Rates As Low As $50 a Year
24/7 – 365 Days A Year Of Sales!
***********************************
Website Navigational Links

**************************
*********************************
Parody's Cartoons US
Government Grown Pot,
Term Papers, School
Reports, & Thesis's On
Marijuana & Cannabis

*********************************
Amsterdam A to Z

********************************
Canadian Marijuana Websites

*******************************
*****************************
Co-Ops, Clinics, Dispensary's

*****************************
Marijuana Doctors & Clinics

****************************
Pot Cooking Recipes

****************************
Drug Testing A To Z

***************************
****************************
Pot Songs Video's

****************************
100's Of Grow Guides

***************************
***************************
Cannabis Legal Info, Drug
Lawyers, State, Federal Laws,
State & Supreme Court Rulings

**********************
*****************************
Other Marijuana Websites
Reciprocal Link Exchange

****************************
Medical Marijuana Studies,
Research Report's, Medical
Cannabis Clinic Study's

****************************
Parody's & Cartoons
When We All Need A Good Laugh!
****************************
Avoiding Online MOM Scammers
Newly Re-Updated Info!

*****************************
The Politics Of Contraband
Medical Marijuana In The Mail?

******************************
The Hall Of Shame Section
The Online MOM Scammers

*****************************
Online MOM Providers Ads

****************************
Politicians & Voters Rights

****************************
Medical Marijuana, Strains

****************************
The OG Marijuana Strain Guide

****************************
800+ FAQ Growing Questions

****************************
Patients Spiritual Guidance,
Free Online Crisis Help Center

****************************
Online Marijuana Seed Banks

****************************
Maximum Security Section
Just Updated!

*****************************
Traveling Tips, Guides, B & B's

****************************
Vaporizers A To Z

*****************************
Online Pot Video's & Movies

**********************************************
Please Visit Both Of Our Sister Websites!
The Reefer Madness Teaching Museum.org
Listen Right Here Online!
To Original 1930-1950's
Reefer Madness Propaganda
Radio Shows And Programs
Before TV There Were
"Radio Stars"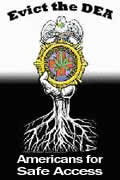 *********************************
Translate Text or Web Page Go To:
Language Tools Google Translations
Article Submissions & News
Reports Are Always Gladly
Accepted Here.


No part of this site maybe used or
reproduced in whole or in part
without the written consent of the
Copyright Owner
www.onlinepot.org
OLP ENTERPRISES L3C
1999-2014 Copyright
© All rights reserved
OnlinePot assumes no legal liability for any products, or information or
news posted, services offered, Or
any contests or give away's offered.
Different Medical Marijuana Cannabis
Strains Genetics With Descriptions & Photo's
Page 2 of 2 Pot Seed Strains With Full Descriptions Genetics & Photo's
N thru Z Of OnlinePot's Marijuana Cannabis Seed Strains Guide
How Reliable Are Marijuana Strain Names? Are Cannabis Strain Names Accurate?
Marijuana Cannabis Strains & Origins Genetics Research For Cannabis Cross Breeding
Marijuana Strain Data Base Which Strains Are Best For What Illness's & Symptoms
Medical Marijuana Cannabis Seeds, Tips On Picking The Best Strains & Buying Them
Differential effects of medical marijuana based on strain and route of administration
Our Online Seed Banks Page After Viewing to Buy Your Medical Marijuana Seeds,

Main Index Of The World Famous OG Marijuana Strains Guide,
800 Marijuana Cannabis Strains, With Seed Banks & Crossed With Genetics
More Medical Marijuana Cannabis Pot Strains & Plant Descriptions
Amsterdam's Cannabis Cup Winners 1987 Thu 2008
SENSI SEED BANK – Catalog 1996 Research For Cross Breeding True Marijuana Strains
Return Back To OnlinePot's Grow Guides
Main Grow Page#1 Or Main Grow Page#2
---
"Good Medicine" By The Inhalers
A happy little number that earned The Inhalers a police escort out of Leesburg, VA.
I guess free speech wasn't their thing! This video was recorded in Easton MD.
---
Amsterdam's Cannabis Cup Winners 1987 Thu 2008
Medical Marijuana Cannabis Seeds, Tips On
Picking The Best Strains & Buying Them
Differential effects of medical marijuana based

on strain and route of administration
Check out Our Online Seed Banks Page After
Viewing to Buy Your Medical Marijuana Seeds,
The Characteristics Of Various
Marijuana & Cannabis Strains PDF Files
Lists Names Of Strain, Sativa or Indica, Type Of
High, The Scent Of It, & Taste Of It, 3 PDF's Files
---
Advertise Your Business or Products Here
On any of our 10,000+ pages & Get Some Of The Best Rates On The
Web, With "Maximum Sales Expose" For Your Company Or Products
5.78+- Million Hits Every Month & Climbing Higher Every Month Now!
---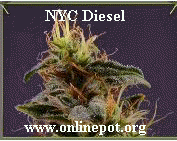 Sativa 60 / Indica 40
Origins – Sour Diesel x Afghani x Hawaiian
Flowering – 70 days
Harvest – Early November
The NYC Diesel (sometimes called nycd) has its roots in the Big Apple. The fruit of this plant tastes and smells like ripe Red Grapefruits. Once you touch the fresh buds you can`t smell the other strains in your room or garden. The breeding is Mexican Sativa X Afghani.Soma's New York City Diesel is a pungent sativa with invredible yields. Soma added some Hawaiian and Afghan indica influence to the popular, almost purely sativa Sour Diesel. This raises the hybrid's calyx quotient – NYC Diesel becomes a colossus or airy bud formation with very few leaves. Soma reports indoor yields of up to 100 grams per pant with some extra vegging. The strain favors indoor cultivation except in tropical climates, although good yields have been reported in the semi-arid climate of Southern California.
Niagara
A mostly indica strain, early finishing, mold resistant, hashy taste, high flower to leave ratio, very potent and produce a large yield.
Niagara X Shiva
A mostly sative strain, early finish, sweet taste, mold resistant, high flower to leaf ratio, soaring high and produce large yield.
Night Queen
A 1197 upgraded strain. Very early flowering, very productive, a Sativa/Indica cross. Big fat buds. The aroma is sweet, Sativa high.
Specifications: ~ Flower: 6-8 weeks ~ Harvest: end of Sept., 1st week of Oct.
Northern Berry
Blueberry crossed with Northern Lights #5. A combination only a stoned mind could think of.
Specifications: ~ Flower: 55-65 days ~ Height: 100-120 cm ~ Yield: 250-300 gr/sqM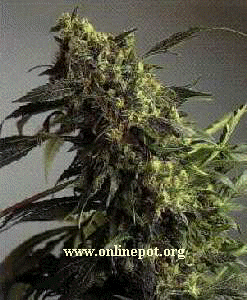 Northern Lights plant
History Of The Northern Lights Marijuana Strain
Northern Lights is A pure Indica, won the Cannabis Cup in '88, '89, '90. Much used for cross breeding for it's strong and big buds.
Famous throughout the world, everyone has heard of N.L. Sweet taste and very potent stone.
Specifications: ~ Flower: 7-8 weeks
Northern Lights X Shiva
Strong sweet weed, much THC, with big buds and few leaves. Improvement on, and has a stronger taste than pure Northern Light. This is the # 1in it's kind. Best for inside cultivation.
Northern Lights #1
Developed in Seattle, perfected in Holland, Northern Lights has become the "State of the Art" indoor plant. A must! Specifications: ~ Flower: 45-50 days ~ Height: 100-125 cm ~ Yield: 300-325 gr/sqM
Northern Lights #5
This state of the art Indica is the result of over 20 years of select inbreeding. Bred for vigorous growth, high yield, and superb high. A must for growers who prefer short bushy plants.
The buds have an extremely frosted, resinous appearance and the yield is high.
Specifications: ~ Flower: 55-65 days ~ Height: 2-3′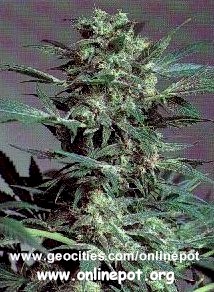 Northern lights #5 X Haze plant

Northern Lights #5 X Haze
An extremely potent plant with a great Sativa high. In the 1994 harvest festival this variety was miles ahead of its competitors. The high yields compensate for the slightly longer flowering period.
Hybrid vigour provides for lush growth, heavy bud formation and abundant resin. A true champion!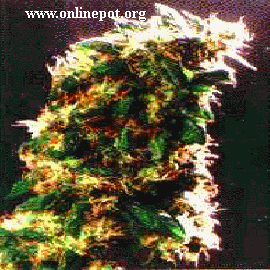 Oasis plant
Oasis
One of the most popular varieties, Oasis is our Northern Lights #2 selection. A very strong plant, almost spider mite resistant. Good yield, excellent taste and excellent high.
Specifications: ~ Flower: 8-9 weeks ~ Harvest: 1st week of Nov.
OG Kush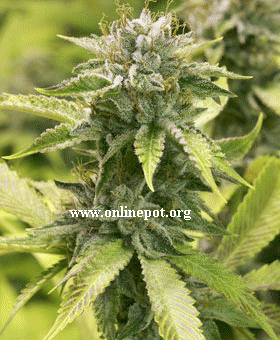 A popular Southern California strain of Kush, OG is a marijuana breed that supposedly originated in the Afghani Kush region.
Fans say it has a neon-green hue, dense buds and an intense effect requiring a long recovery period.
Orange Bud
A 100% Skunk selection, grows with thick hard buds and orange pistils. A very appreciated variety.
Specifications: ~ Flower: 8 weeks ~ Harvest: end of Oct.

Original Misty
A truly beautiful plant misted all over with bulging THC glands. A good producer in terms of yield, fat donkey dick tops,
combined with prize winning quality, gourmet taste and a sweet aroma. This plant has it all.
Specifications: ~ Flower: 8-9 weeks



Pink Indica

Flowering time:50-55days height:1.0m Yield 100 grams per-plant.
Comments
Budding should start at 18 inches and she'll stretch to 3,feet. Tastes fruity with a citrus type aftertaste.
High is potent and narcotic (body) like stone. Good leaf to bud ratio with many
budding sites. Good and easy to clone. Produces roots usually within 5,days.
Yield approx 100gms from a 3 ft, plant.
Stone is strong and very relaxing although doing nuclear physics under its influence is not advised.
Very Uniform all short and very bushy. 8-10 seeds germinated. Growing under 1000 Mh Budding now very stinky @ 2weeks in.

Power Plant

Power Plant (mostly Sativa) was developed in 1997 from new South African genetics. This strain has been inbred only, never hybridized. Very rich in THC. It is a strain with an enormous grow
potential. Indoor as well as in a greenhouse the plants have an enormous yield. Indoors flowering starts already one week after turning back the light cycle to 12 hours. Outdoor flowering starts
late, but the plants ripen very fast. This variety is very uniform. Strong "up high", very soft smoke.
Specifications: ~ Flower: 8 weeks ~ Harvest: 2nd week of Oct.
Purple #1

A strong plant (50% Indica, 50% Sativa), easy to grow. Purple Afghan seeds have been crossed in Holland with Indica and Sativa varieties since 1983. The plants are fully adapted to the Dutch
climate and have a respectable yield. This variety has calyxes that turn purple, starting at the beginning of flowering. Up to 90% of the plants turn purple. Has rough, but subtle aroma and a very
good high.
Specifications: ~ Flower: 8 weeks ~ Harvest: 2nd half of Sept., 1st week of Oct.
Purple Haze

Produce from Mexican Colombian, South Indian and Thai variety. Incredible resin development. Produces clear energetic high.



Purple High
Original dutch outdoor variety, strong plant. Almost all plants turn a rich purple, sticky with T.H.C. Very easy to grow, early finish. 100% Indica, unusually fragrant smell.
Tastes a little rough, but delivers a clear and sharp high.

Specifications: ~ Flower: 6-7 weeks ~ Harvest: mid to late Sept.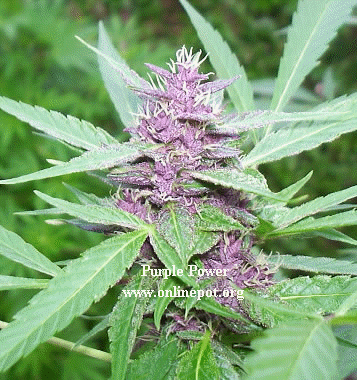 Best taste wise I have EVER tried was Grown Outdoors in Amsterdam
The buds were 95% BLACK & 5% GREEN. 1 Of the weirdest looking buds
I have ever seen. But WAS the best tasting of outdoor MMJ I have ever tried!
Thanks Micky! Chris

Purple Power
[Nirvana Seeds]
Sativa
Origins – Purple Haze x Early Skunk
Flowering – 56-63 days
Harvest – Mid September
Like all outdoor strains, Purple Power appreciates lots of sun and warmth, but thrives even in the less reliable Dutch weather. The appearance is classic sativa,
with long stems that are purple from the very start. The leaves have numerous thin fingers, and budding sites are plentiful.
A good producer, Purple Power buds are darker purple if finished in a cooler environment. This plant can reach heights of over 6 feet in greenhouses and southern climates
– in temperate climates Purple Power averages around 5 feet.
Flowering time 8 weeks Harvest outdoor End of Sept, first part of Oct.

Nivana-Catalogue

******

Specifications: ~ Flower: 8 weeks ~ Harvest: mid to late Sept

Heaven's Stairway-Catalogue

Purple colored buds, wonderful magical fragrance, lots of THC, fast growing and early flowering make this an ideal outdoor choice, lots of purple buds with a nice mellow high to remind you of summertime. Grows very quickly, not suitable for indoors. This a very unique plant, grows like a typical indica with sativa influence, that's noticeable in the high when smoking it. -FantaseedsHeaven's Stairway-Catalogue

Its ancestors are Hollands Hope crossed with Skunk#1. A powerful high sativa odor. The stone is clear, good for daily enjoyment.
Nivana-Catalogue
Purple Star
Very strong and easy to grow purple variety (100% Indica). Very resinous, having a heavy perfumed aroma. The aroma is a little rough, but the variety produces a very strong high.
About 50% of the plants turn purple.
Specifications: ~ Flower: 6-7 weeks ~ Harvest: 2nd half of Sept., 1st week of Oct.
Purple Skunk
This variety is a hybrid (F1) of Purple #1 and an early Skunk. About 50% of the plants turn purple during flowering. The variety is 87.5% Sativa and 12.5% Indica.
Specifications: ~ Flower: 8-9 weeks ~ Harvest: 1st week of Oct.
Romberry
Is a very vigorous F1 hybrid of the pure Romulan female and a select Blueberry male. The hybrid retained the large sticky and stinky buds of the Romulan. It gained stronger stems and fruity
aroma and taste from the Blueberry. Colas should become larger and more frosty than the Romulan buds seen in Aug. 98 High Times. This one is also very easy to clone.
Specifications: ~ Flowering: 55-60 days ~ Height: 90-140 cm ~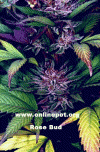 Rose Bud
This plant is grown mainly for it's wonderful aesthetic value. The floral scent is unmatched anywhere in nature. The tops actually form a rose bloom shape from leaves that turn bright red and then
fade to yellow. There is very little harvestable bud on these plants, the worst yielding I have ever grown! What there is to harvest is remarkable in it's uniqueness. It has a bit of a rough bite, until
cured for several months… Then it is as smooth as good chocolate. I doubt this bud will ever see the commercial market. It would have to be crazy expensive. One large 7 foot plant yielded 60
grams last year. It has taken awhile to find the matching male, but it is done!
Yield Indoors: dismal
Yield Outdoors: dismal
Flowering Period Indoors: 50 days
Finishing Time Outdoors: mid Oct. 50°N
Spice of Life-Catalogue

Ruderalis Indica
Flowers automatically Outdoor. Ready 3 1/2 months start to finish. Good for Northern or rough outdoor areas.
Saabira Chaudhuri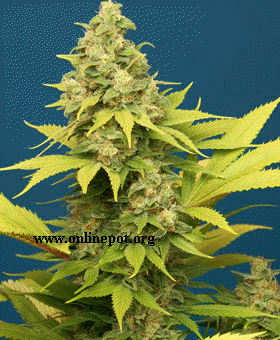 Shaman
This is the former variety Purple/Skunk. This variety is a hybrid (F1) of Purple #1 and an early Skunk. About 50% of the plants turn purple during flowering. T
he variety is 87.5% Sativa and 12.5% Indica.
Specifications: ~ Flower: 8-9 weeks ~ Harvest: 1st week of Oct.


Sensi Skunk
A strong plant with that typical Skunky taste and high. It has a high calyx-to-leaf ratio with large, full buds. Its excellent yield makes this one an absolute must for the greenhouse grower.


Sensi Star is a great indoor plant, producing powerful, resinous, and very compact buds. Although mostly indica, she retains a complex high that warps both body and soul.
Introduced in 1995 by Paradise, this strain's stability was improved in 1997 to deliver a strong plant with big fan leaves and nice thick buds.
Sensi Star works well in a sea of green set-up with 20 plants per square meter potted close together. It is best to let them vegetate for 2 weeks before entering the 12/12 light
cycle. If the strong side branching is allowed to remain and flower, she needs a little extra space. Hydroponic and soil methods are equally suitable. Prospects for gardening
this plant outdoors are good in temperate zones, where she will reach approximately 6 feet (2 meters) and produce an average of 400 grams in a successful season.
This headstrong indica produces rock hard colas that have a lemony scent and taste. Some smokers find the buzz to be a very strong body stone, while others report a high with
more energetic cerebral properties as well as a body sensation. THC levels have been reported at 20 percent for this variety, making it a one-hitter quitter. CBD has been
measured at .9 percent.
Shiva
Pungent Afghan smell with Indica. Short bushy plant. Heavy good quality crop. Best for inside cultivation.
Shiva Shanti
This Afghani with its penetrating Indica aroma is one of the better yielder's in the collection. Its pleasant taste and above average potency make this an attractive variety for beginners.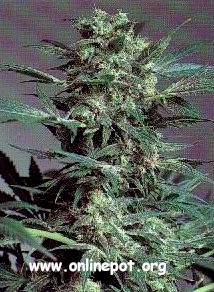 Shiva Skunk Plant
Shiva Skunk
This cross between Skunk #1 and Northern Lights #5 is a very reliable variety. Excellent hybrid vigour and yield make this one a snap to grow. Works superbly indoors as well as
in a greenhouse. Taste and high are similar to Skunk #1, a rich sweet pungency, but with more resin and better yield. High calyx-to-leaf ratio, you can almost throw those
scissors away as very little manicuring is required. An absolute must for beginners or experts.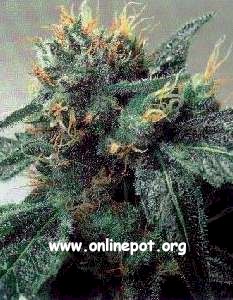 Silver Pearl Plant
Awesome tasting plant!
had the pleasure of for about 6 months of trying
this couple times a month from Switzerland.
awhile back, very tasty! something you could
medicate with & still function! 4 stars!

A three way hybrid developed from Early Pearl, Skunk #1 and Northern Lights. This hybrid is quicker and sweeter than Shiva Skunk. Excellent indoor and greenhouse results.
Plants exhibit frosted resinous characteristics of the Northern Lights #5 and the sweetness and calyx-to-leaf ratio of Early Pearl/Skunk. One of our favorites and in 1994 the
winner of the mixed Indica/Sativa category.
Very Nice Tasting!!! Almost Citrus Like. Side Note: Look for a New Strain combining Durban Poison X Silver Pearl
Called Poisoned Pearl Its An Early Harvest Plant.

Skunk #1 plant

Skunk #1
Winner of several harvest festivals, and "High Times" Cannabis Cup. Skunk #1 (75% Sativa, 25% Indica) was originally a cross between 25% Afghani, 25% Mexican Acapulco Gold and 50%
Colombian Gold. Inbred since 1978, now a stabilized homogeneous strain. Blooms with long, thick buds, varying in color from light green to golden. Very high flower to leaf ratio. Soft and sweet
aroma and a very strong "up" high. Excellent variety for indoor growing or greenhouse with darkening system. Very high yields. Easy to manicure. This variety serves as a standard against which
others can be measured.
Specifications: ~ Flower: 7-11 weeks ~ Harvest: 1st half of Nov. in a greenhouse.

Skunk Passion
Skunk is the best known variety to the indoor grower. Skunk Passion is a selection of these seeds. Selection was based on early flowering. It's no use growing these seeds outdoors in Northern climates (see Skunk/Indica). The strong pungent smell is characteristic of this variety. Mean THC levels are high. Sensitive to spider mites, over and underfeeding. Sweet and soft smoke, very high.
Specifications: ~ Flower: 8-9 weeks ~ Harvest: 1st half of Oct. in a greenhouse

Skunk Red Hair
The variety which made indoor growing possible since 1985. Still one of the growers favorite. Will even tastes better outdoor if care under right conditions.
Specifications: ~ Flower: 8-9 weeks
Smokey Bear
Produced by Dutch Passion, a cross between the famous Masterkush and KC 33. A very nice outdoor plant.
Specifications: ~ Flower: 8 weeks ~ Harvest: 3rd week of Sept.
Strawberry Cough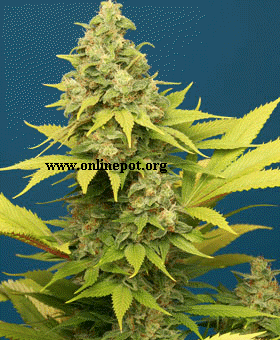 According to the Dutch Passion Seed Co., which purports to sell marijuana seeds online, Strawberry Cough is highly valued as a medicinal herb.
It is bred for its euphoric, anti-anxiety high, and users report a pleasant yet powerful experience.
Super Chrystal
Super Chrystal is produced by Homegrown Fantaseeds. Super shiva mix. 75% Indica, beautiful and nice plant to grow. Strong oriental taste, heavy stone. Low compact plant.
Specifications: ~ Flower: 7-8 weeks

Super Haze
This variety made Dutch Passion the "High Times Cannabis Cup" winner in 1992. Formerly this strain was called "Haze/Skunk". Still one of the best for the Dutch Passion team. Original Haze is
a pure Sativa strain. It is crossed with Skunk #1 to get a bigger yield, a softer taste and a shorter flowering period. Truly superior sweet taste. The high is incredibly clear and energetic. A very
favorite strain from our collection. Very high yield for an almost 100% Sativa variety.
Specifications: ~ Flower: 10-12 weeks ~ Harvest: end of Dec.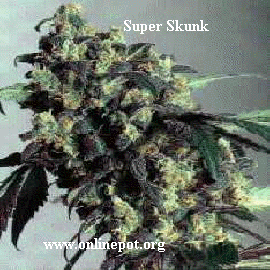 Super Skunk plant
Super Skunk
This plant is especially developed for Skunk lovers. Crossed of best Skunks to their Afghani ancestors. Brush against this plant and the room becomes immediately filled with powerful Skunk
aroma. Despite the smell a very pleasant high with a little more body to it than the Skunk #1. One of the winners of the 1990 High Times Harvest Festival where it clearly defeated Skunk #1.

Swazi X Skunk
100% Sativa crossbred with a Dutch Skunk. This is a real bargain, slow but well worth the wait. Exotic taste, strong high.
Specifications: ~ Flower: 9-14 weeks
Thai
This variety grown in Holland is a pure Sativa, selected for short size and early bloom. Large buds full of resin, with typical Thai flavor and aroma.
Very strong and energetic "up" high. Very high yields, easy to cultivate.
Specifications: ~ Flower: 10-14 weeks ~ Harvest: end of Nov.
Titans Haze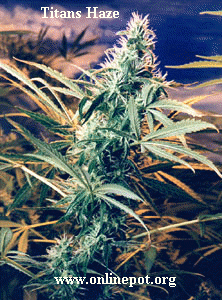 A very potent haze variety!
The tables are turned, our 25% T.H.C. Skunk #1 mother crossed with our pure Original Haze father. Very potent Haze dominan strain,
perfect for a breeding project with Fumar Con Dios or The Original Haze. Flowering 9 to 12 weeks

Trance
An upgrade of the former variety Skunk/Indica. With 100% Skunk seeds, it's not possible to grow fully mature outdoor plants because the seeds were selected for growing under artificial lights
and greenhouse. Skunk was crossed with an early Indica, to let it mature sooner and to make the plant stronger for outdoor conditions. This is the F1 generation. It has come out as a very nice
strain. Specifications: ~ Flower: 7 weeks ~ Harvest: end of Sept., 2nd week of Oct.
The Name Says It All!! Very Nice!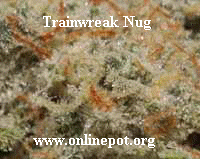 TrainWreak
Very potent! Its In The Top 3 Of The Most Potent Plant Strains In The World!. Most Chronic Pain & MS Patients Will Love This Strain!
Trainwreck is a Humboldt County strain and is a good resin producer indoors with a nice finish. This is a 8-9 week strain, but looks ripe at 6-7 weeks. If you let it go a little longer it more than
pays off in quality! This strain was produced by four of us in Humboldt combining our genetics from around the world into a "Super Plant." The resulting seeds are more stabilized than others.
We are aware that there are still some variations among plants, so we recommend selecting a mother for best results.
Indoor: 8-9 weeks
Outdoor: late September
Harder to grow than the average weed. Does well in Sog with limited veg. Ounce per plant. Larger plants yield high with multiple topping. 60 to 70 days
Hard to grow outdoors due to its tendency to flower early starts
in June) the plants just won't get big enough but it finishes in sept. Best to put out in Aug

Twilight
A beautiful purple variety with high yields and Afghan taste. Heavy buds and high. 100% Indica.

Specifications: ~ Flower: 7-8 weeks ~ Harvest: end of Sept., 1st week of Oct.


Voodoo

A green strain, developed from Thai parents in 1997. The Thai parents having grown in Holland for years already. A very strong plant with long thick buds.
Has a Thai aroma and a clear, fresh smell. Sativa high, very productive.

Specifications: ~ Flower: 7 weeks ~ Harvest: 1st week of Oct.


White Cloud

This variety has 30% of prize winners, as the rest of its make up is of great quality. A very good variety to select a clone from. Sativa cross, mild taste and Sativa high.

Specifications: ~ Flower: 9-12 weeks ~ Harvest: end of Nov.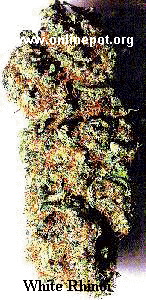 White Rhino Bud


White Rhino

Somewhat a mystery strain. Suffice to say it has 60% Indica to 40% Sativa ratios expressed with a definite freak in it's family.

Specifications: ~ Flower: 10 weeks.

White Russian

With the combined power of White Widow and AK-47, this potent plant became and an easy winner of Cannabis Cup '96 organic pot award. Select best female for future cloning.

Specifications: ~ Flower: 8 weeks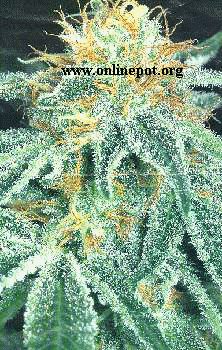 White Widow
The most rewarded variety of recent years in Holland. The plants are white with THC glands, even on big parts of the fan leaves.
A very soft smoke and great high. Although it is tricky to grow so you might want to try one of the white widow crossbred strains, That have stabilized the growing problems
Very potent. Its In The Top 3 Of The Most Potent Plant Strains In The World!.
Most Chronic Pain & MS Patients Love This Strain! Or Cross Bread Plants With These Genetic Traits
Medical Marijuana Strains Page #1 descriptions with photo's,
Check Out Our Seed Banks Listing Page After
Viewing to Buy Your Medical Marijuana seeds,