We Update Daily!

Custom Search
Chris S. Kenoyer. Owner
MMJ Patient, Medical Activist,
Online Patients Advocate,
Online MMJ News Journalist
Follow Us Now On Twitter
@MedicalMMJMan
Or Follow Us Now
On Facebook
Email Us Here
olpwebs@yahoo.com
Or Email Us Securely Here
MedicalMMJMan@countermail.com
NEW 100% Encrypted Email Server
OLP's Free MMJ News EList
Get The Latest In MMJ News
Is CBD? A Possible Cure For
Breast Cancer..? And All The Other
Many Forms & Types Of Cancer..?
Learn More About CBD Here
***************************
Advertise Here On OnlinePot
Rates As Low As $50 a Year
24/7 – 365 Days A Year Of Sales!
***********************************
Website Navigational Links

**************************
*********************************
Parody's Cartoons US
Government Grown Pot,
Term Papers, School
Reports, & Thesis's On
Marijuana & Cannabis

*********************************
Amsterdam A to Z

********************************
Canadian Marijuana Websites

*******************************
*****************************
Co-Ops, Clinics, Dispensary's

*****************************
Marijuana Doctors & Clinics

****************************
Pot Cooking Recipes

****************************
Drug Testing A To Z

***************************
****************************
Pot Songs Video's

****************************
100's Of Grow Guides

***************************
***************************
Cannabis Legal Info, Drug
Lawyers, State, Federal Laws,
State & Supreme Court Rulings

**********************
*****************************
Other Marijuana Websites
Reciprocal Link Exchange

****************************
Medical Marijuana Studies,
Research Report's, Medical
Cannabis Clinic Study's

****************************
Parody's & Cartoons
When We All Need A Good Laugh!
****************************
Avoiding Online MOM Scammers
Newly Re-Updated Info!

*****************************
The Politics Of Contraband
Medical Marijuana In The Mail?

******************************
The Hall Of Shame Section
The Online MOM Scammers

*****************************
Online MOM Providers Ads

****************************
Politicians & Voters Rights

****************************
Medical Marijuana, Strains

****************************
The OG Marijuana Strain Guide

****************************
800+ FAQ Growing Questions

****************************
Patients Spiritual Guidance,
Free Online Crisis Help Center

****************************
Online Marijuana Seed Banks

****************************
Maximum Security Section
Just Updated!

*****************************
Traveling Tips, Guides, B & B's

****************************
Vaporizers A To Z

*****************************
Online Pot Video's & Movies

**********************************************
Please Visit Both Of Our Sister Websites!
The Reefer Madness Teaching Museum.org
Listen Right Here Online!
To Original 1930-1950's
Reefer Madness Propaganda
Radio Shows And Programs
Before TV There Were
"Radio Stars"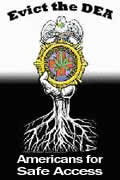 *********************************
Translate Text or Web Page Go To:
Language Tools Google Translations
Article Submissions & News
Reports Are Always Gladly
Accepted Here.


No part of this site maybe used or
reproduced in whole or in part
without the written consent of the
Copyright Owner
www.onlinepot.org
OLP ENTERPRISES L3C
1999-2014 Copyright
© All rights reserved
OnlinePot assumes no legal liability for any products, or information or
news posted, services offered, Or
any contests or give away's offered.
California Medical Marijuana
S.F. CANNABIS CLUBS REVIEW GUIDE


A Roster of San Francisco's California Best
Medical Marijuana Dispensaries & Buyers Clubs
Back To Medical Clinics Page
World Wide Listing of Medical Marijuana Medical Clinics,
Doctors & Clinics For Your Written Recommendations For Medical Marijuana
Are You A Doctor? Or Run A Clinic? Get Listed Here Now!
Return Back To Main Medical Reports Page
SAN FRANCISCO has a plethora of medical marijuana dispensaries, which can only be utilized by patients with a doctor's written recommendation. We offer this guide both as a reference tool for registered users and a peek behind doors that are closed to the rest of us. Some clubs didn't want their phone number and hours of
operation listed.
———-
LEGEND
Allows patients to smoke in facility: S
Wheelchair accessible: W
Number of strains: n#
Price (based on 1/8 ounce of high-grade): $ (low, less than $40), $$
(standard, $40-$55), $$$ (high, more than $55)
Vaporizer available: V
Internet access for patients: I
Americans for Safe Access peer counseling: ASA
Kief: K
Hash: H
Hash oil: HO
Edibles: E
Tinctures: T
Cannabis plant clones for sale: P
———-
ACT UP
Open since 1998, this worker-owned collective also functions as a
community activist center and (smoke-free) social club. The
dispensary, in the front of the warm and earthy space, requires that
patients become members of the club in addition to having a doctor's
recommendation before they can purchase medicine (call for the next
sign-up date). Decorated with old Black Panther photographs and other
relics of San Francisco history, the club offers members access to its
library, kitchen, free yoga at 9:30 a.m. on Wednesdays, and a vegan
potluck on the first Monday of every month. 1884 Market, S.F. (415)
864-6686, www.actupsf.com. Tues.-Sat., noon-7 p.m. W, n10, $$, I, ASA,
K, H, HO, E, T.
Alternative Herbal Health Services
"It's not just AHHS; it's ahhhhhhhhsss," owner Jason Beck told the Bay
Guardian with a chuckle, widening his grin as he leaned on his display
case full of medicine. The aura here is thick and gritty: smoke fills
the room, hip-hop blasts from behind the counter, and the walls are
covered with a recently painted graffiti mural that features a
wall-spanning Buddha holding a cannabis leaf in a cannabis pasture
with trippy red mountains in the distance. In addition to its wide
(albeit pricey) selection of cannabis, the club carries a selection of
THC-infused candy bars sure to spark and cure the munchies at the same
time: Smokers (Snickers), Reefers Peanut Butter Cups, Nu(t)g Rageous,
Buddhafinger (Butterfinger), and many more. 442 Haight, S.F. (415)
864-1300. Mon.-Sat., 11 a.m.-8 p.m.; Sun., noon-5 p.m. S, W, n35-45,
$$$, K, E, T.
Alternative Patient Caregivers
APC founder Roy Grimes knows the medicinal power of marijuana. In 1983
he suffered from third-degree burns, which left him with extreme nerve
damage and impaired mobility. "I got caught in a vicious cycle after
that," he told us. "Painkiller addictions and detox centers, doctors,
counselors, drugs nothing could really help me until I started using
medicinal marijuana three-and-a-half years ago," Grimes (who recently
resigned from APC) explained as he munched on a medicated cookie. APC
has been offering a wide variety of resources for patients (food,
Internet access, a schedule of support groups, etc.) for about two
years. 953 Mission, Ste. 40 (in the Mint Mall), S.F. (415) 618-0680.
Mon.-Sat., 11 a.m.-5 p.m. S, W, n8-12, $$, I, E, T.
Alternative Relief Co-op
Warm vibraphones, sea wave drums, Buddhist prayer flags, and a wide
variety of herbs and teas fill up this two-year-old storefront club by
the beach. "Marijuana isn't for everyone, so we offer other herbs for
patients too," owner Noah Lundling told us. At the back of the store
is a neat, small, and sanitary room with a case full of pharmaceutical
bottles. "We offer people who aren't interested in the social aspect
of cannabis a quiet, discreet, confidential spot to get their
medicine," Lundling said. The club doesn't refer to its medicine by
the strain. Instead, it has developed a three-tier rating system. The
club specializes in deliveries to inpatients at S.F. hospitals and to
homebound patients. 1944 Ocean, S.F. (415) 239-4766. Mon.-Sat., noon-7
p.m. W, $$, K, H, HO, E, T.
CannaMed Care
Don't be deceived by the abandoned storefront. Down the steps and
through the hallway, you'll find one of the largest, most
well-established dispensaries in the city. Two large cases house an
incredibly large selection of cannabis products, pipes, and bongs.
Adjacent to the dispensary, a roomy lounge provides the space for
events: group massages, musical jam sessions, and Americans for Safe
Access peer counseling, plus groups for men, women, and chronically
ill patients meet here. If you're into the caffeine-THC blend, ask
about CannaMed's hash-oil espresso specialty, a patient favorite. 1211
Sutter, S.F. (415) 885-8007 www.cannamedcare.com. Mon.-Sat., 2-9 p.m.;
Sun., 2-8 p.m. S, W, n60, $$$, V, I, ASA, K, H, HO, E, T.
Golden Triangle
This place seems to conjure up the ghosts of Haight-Asbury's past. In
front there's a head shop where those 18 and over can peruse the
paraphernalia, but it takes a doctor's recommendation to get into the
dispensary in back. Get down with the booming hip-hop while you enjoy
some all-natural baked goods, or just get your medicine and go roam
the Upper Haight. 1334 Haight, S.F. S, W, n5, $$$, K, H, HO, E.
Hemp Center
As the big red, yellow, and green striped "HEMP CENTER" sign on the
front might suggest, this four-year-old Richmond District
establishment offers more than hemp products. Through a door in the
corner of the storefront (which features a variety of hemp garments)
is a packed dispensary, a spacious lounge, and a healthy smattering of
Bob Marley memorabilia. In one corner, there's a drum set and some
guitar amps, and in the opposite corner, a recently built nursery
houses a decent variety of cannabis plant clones. The staff are eager,
helpful, and willing to accommodate anyone (except maybe the feds).
4811 Geary, S.F. (415) 221-4367. Mon.-Wed., 10 a.m.-6 p.m.;
Thurs.-Fri., 10 a.m.-8 p.m.; Sat., 10 a.m.-5 p.m. S, W, n25-30, $$, V,
I, ASA, K, H, HO, E, T, P.
Love Shack
This little nook off 14th Street may not have much space, but in its
year-and-a-half existence, the club has had a big presence in the
community. First off, it's family-owned and -operated, so at all times
one of the Montana siblings Ryan, Ericka, or Chris is there to
offer medical advice and personal, friendly service. Secondly, it's
offering the best prices in the city for high-quality medicine. The
club is primarily to-go, but patients are allowed to smoke and relax
inside, where the atmosphere remains well lit and aired out. And to
give back to the community, two Wednesdays a month its "Love-Lunch"
program distributes bagged lunches to the needy and homeless in the
area. 502 14th St., S.F. (415) 552-5121. Mon.-Sat., 10 a.m.-7 p.m.;
Sun., 10 a.m.-5 p.m. S, W, n25, $, ASA, K, H, HO, E.
Mason Street Dispensary
This recently opened, freshly decorated dispensary occupies the
basement of an Internet cafe in the Tenderloin. Although it offers
digital cable television, you can't smoke on-site. As the club becomes
established, it could easily find a niche with those who are craving a
healthy sandwich or a smoothie after they pick up their medicine. 124
Mason, S.F. (415) 433-4420. n10, $$, H, E.
Medical Cannabis Center For security reasons, we weren't allowed on
the premises. 722 Columbus, S.F. (415) 296-7614. Mon.-Sat., 11 a.m.-6
p.m.; Sun., 11 a.m.-5 p.m. S, W, n8, $$$, K, H, E.
MendoHealing
Importing medicine directly from its farm in Mendocino County, this
to-go club guarantees what it grows is pure and organic. "We offer a
consultation to every patient … to try to match each patient with
the strain of medicine that is going to give them their desired
effect," club manager Scott Lewis told us. While the club doesn't
offer a social atmosphere, it does have vaporizers (which release the
active ingredients without burning the plants and producing harmful
smoke) available for use and for sale. 96 Lafayette, S.F. (415)
864-4600. Daily, 11 a.m.-7 p.m. W, n8-12, $, V, I, K, H, E.
Mission Street Caregivers
This place is big and green. Housing the largest selection of plant
clones in the city, as well as a well-stocked case of edibles and
extracts, the club maintains a rather laid-back atmosphere, offering a
big-screen TV, complimentary sodas, and bongs spread out across the
spacious, sterile environment. Socially, the place doesn't seem too
happening, but if you're looking for quick service and early hours,
it's one of the best. 1760 Mission, S.F. (415) 553-7780. Daily, 8
a.m.-8 p.m. S, W, n32, $$, V, K, H, HO, E, T, P.
Vapor Room
Hands down, this is the most diverse club in the city. The lively
atmosphere middle-aged men gathering around a chess game, a young
mother breast-feeding, a staff member teaching a patient how to roll a
joint, people reading on the plush orange couches is truly
unparalleled. Club operators pride themselves on offering generous
portions and personal service. "We are here for the community, the
Lower Haight," said Nicole, who started the club six months ago with
co-owner Martin. Between the Australian tree frogs, the eclectic decor
of the lounge, and the diverse group of patients (and their dogs),
it's one of the most unique clubs in the city. 609A Haight, S.F. S, W,
n10, $$, V, I, ASA, K, H, HO, E, T.
Back To Medical Clinics Page
World Wide Listing of Medical Marijuana Medical Clinics
Return Back To Main Medical Page