We Update Daily!

Custom Search
Chris S. Kenoyer. Owner
MMJ Patient, Medical Activist, Online Patients Advocate,
Online MMJ News Journalist
Follow Us Now On Twitter
@MedicalMMJMan
Or Follow Us Now
On Facebook
Email Us Here
olpwebs@yahoo.com
Or Email Us Securely Here
MedicalMMJMan@countermail.com
NEW 100% Encrypted Email Server
OLP's Free MMJ News EList
Get The Latest In MMJ News
All Press Contact Info For Us!
Is CBD? A Possible Cure For
Breast Cancer..? And All The Other
Many Forms & Types Of Cancer..?
Learn More About " CBD" Here
***************************
Advertise Here On OnlinePot
Rates As Low As $50 a Year
24/7 – 365 Days A Year Of Sales!
***********************************
Website Navigational Links

**************************
*********************************
Parody's Cartoons US
Government Grown Pot,
Term Papers, School
Reports, & Thesis's On
Marijuana & Cannabis

*********************************
Amsterdam A to Z

********************************
Canadian Marijuana Websites

*******************************
*****************************
Co-Ops, Clinics, Dispensary's

*****************************
Marijuana Doctors & Clinics

****************************
Pot Cooking Recipes

****************************
Drug Testing A To Z

***************************
****************************
Pot Songs Video's

****************************
100's Of Grow Guides

***************************
***************************
Cannabis Legal Info, Drug
Lawyers, State, Federal Laws,
State & Supreme Court Rulings

**********************
*****************************
Other Marijuana Websites
Websites Link Exchange!

****************************
Medical Marijuana Studies,
Research Report's, Medical
Cannabis Clinic Study's

****************************
Parody's & Cartoons
When We All Need A Good Laugh!
****************************
Avoiding Online MOM Scammers
Newly Re-Updated Info!

*****************************
The Politics Of Contraband
Medical Marijuana In The Mail?

******************************
The Hall Of Shame Section
The Online MOM Scammers

*****************************
Online MOM Providers Ads

****************************
Politicians & Voters Rights

****************************
Medical Marijuana, Strains

****************************
The OG Marijuana Strain Guide

****************************
800+ FAQ Growing Questions

****************************
Patients Spiritual Guidance,
Free Online Crisis Help Center

****************************
Online Marijuana Seed Banks

****************************
Maximum Security Section
Just Updated!

*****************************
Traveling Tips, Guides, B & B's

****************************
Vaporizers A To Z

*****************************
Online Pot Video's & Movies

**********************************************
Please Visit Our Sister Websites!
Reefer Madness Teaching
Museum.org
Listen Right Here Online!
To Original 1930-1950's
Reefer Madness Propaganda
Radio Shows And Programs
Before TV There Were
"Radio Stars"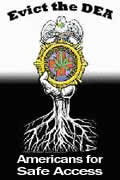 *********************************
Translate Text or Web Page Go To:
Language Tools Google Translations
Article Submissions & News
Reports Are Always Gladly
Accepted Here.


1999-2013 Copyright ©
All Rights Reserved.
No part of this site maybe used or
reproduced in whole or in part
without the written consent of the
Copyright Owner
www.onlinepot.org
OnlinePot assumes no legal liability for any products, or information or
news posted, services offered, Or
any contests or give away's offered.
Anonymity on the Internet Everything you need to know to hide your ID, & About Anonymous Email Remailers

Return To OnlinePot's Legal Section Main Page
---
Anonymous Remailers
Free! Email security program! P.G.P.
Crack Proof!

And if security is really important I am enclosing a link to M.I.T. Where you can download for FREE!!! P.G.P. security software!!! This makes it "impossible" for any one other then the person your sending it to read it! EVEN THE C.I.A., F.B.I., N.S.A., D.E.A., M.I.6. CANNOT CRACK THIS!!! For those times when security is your utmost concern!
GOD BLESS AMERICA! & TECHNOLOGY!
http://web.mit.edu/network/pgp.html
Are the Crypto Wars Over? Privacy,
Digital Security and the Future of Encryption Policy


BOOK FORUM
Thursday, April 19, 2001
12:00 p.m.
Featuring Steven Levy, author of Crypto: How the Code Rebels Beat the Government — Saving Privacy in the Digital Age, and Bruce Schneier, author of Secrets and Lies: Digital Security in a Networked World.
The Cato Institute
Watch the Event in Real Video
Listen to the Event in Real Audio

http://www.cato.org/events/010419bf.html
More about Anonymous Remailers
How to get Valid international drivers license's, foreign passports, offshore banking accounts, anonymous credit cards! International ID cards (cid's) Everything a "medical marijuana warrior needs to survive in today's world!!!
---
Anonymity on the Internet
(On the Internet, Nobody knows you're a dog?)

There are many reasons one may want to protect their real identity, Put simply you have a right to privacy & anonymity as long as you use those rights ethically and responsibly. You may want to protect yourself from an oppressive government, Send something "off the record" to a journalist, Communicate with a self-help organization, or just want to post all those politically incorrect thoughts.

Just changing or clearing the 'real name' field in your newsreader setup won't help you much unless your trying to pull a fast one on one of your friends, It's very easy to trace a message back to its original site by reading the headers in the mail message, and the system administrator can easily look up the senders 'real name'.

Clearly there is a better solution by using an Anonymous Remailer, These systems strip all headers from the message making it next to impossible to trace where the message originated. Some systems give you an anonymous address that other people can send you mail, which is then forwarded to your real address, (Sometimes known as a pseudonymous server) A majority of remailers use encryption.

Below is a list of links and original content on anonymous remailers & anonymity on the Internet, Send changes, corrections and pointers to William Knowles erehwon@c4i.org
---
Remailer List
This is an automatically generated listing of remailers. The first part of the listing shows the remailers along with configuration options and special features for each of the remailers. The second part shows the twelve day history, average latency, and uptime for each remailer.You can the very latest remailer information by fingering rlist@publius.net.
This is more or less, a fairly comprehensive list of the known working Type-1 & Type-II remailers
History key 
# response in less than 5 minutes.
* response in less than 1 hour.
+ response in less than 4 hours.
- response in less than 24 hours.
. response in less than 2 days.
_ response in more than 2 days.
cpunk

A major class of remailers. Supports Request-Remailing-To: field.

eric

A variant of the cpunk style. Uses Anon-Send-To: instead.

penet

The third class of remailers (at least for right now). Uses X-Anon-To: in the header.

pgp

Remailer supports encryption with PGP. A period after the keyword means that the short name, rather than the full email address, should be used as the encryption key ID.

hash

Supports ## pasting, so anything can be put into the headers of outgoing messages.

ksub

Remailer always kills subject header, even in non-pgp mode.

nsub

Remailer always preserves subject header, even in pgp mode.

latent

Supports Matt Ghio's Latent-Time: option.

cut

Supports Matt Ghio's Cutmarks: option.

post

Post to Usenet using Post-To: or Anon-Post-To: header.

ek

Encrypt responses in reply blocks using Encrypt-Key: header.

pgponly

Accepts only pgp encrypted messages.

special

Accepts only pgp encrypted messages, and has slightly different formatting.

mix

Can accept messages in Mixmaster format.

reord

Attempts to foil traffic analysis by reordering messages. Note: I'm relying on the word of the remailer operator here, and haven't verified the reord info myself.

mon

Remailer has been known to monitor contents of private email.

filter

Remailer has been known to filter messages based on content. If not listed in conjunction with mon, then only messages destined for public forums are subject to filtering.

middle

Is a "middleman" style remailer – creates its own chain of other remailers.

newnym

Supports the nym.alias.net format of nym service.

?

Has had problems chaining with other remailers. Not recommended for use in chains, and automatically deselected by premail.
---
Penet remailers
The original Penet remailer was anon.penet.fi run by Johan Helsingius which was closed in 1996 after troubles with the Church of Scientology, Spammers, and a story ran in the Sunday Observer alleging transmission of child pornography from the penet.fi remailer which was later proven false by Police Sergeant Kaj Malmberg of the Helsinki Police Computer Crime Squad.
Recently a new penet class remailer is now open for business and as of the 21th of December 1998 had around 2000 regular users.
Anonymous e-mail for everyone DOWN from the tiny nation of Estonia offers all the same features of anon.penet.fi but comes with a warning on the main page not to use the anon.isp.ee remailer for harassment or other illegal purposes, Otherwise they will start logging and one bad apple will ruin it for everyone.
---
Mixmaster remailers
Mixmaster remailers are the next generation of remailers, Using advanced techniques and strong cryptography to make most methods of traffic analysis next to impossible, It however requires the use of a special client to generate the Mixmaster messages. Below is a lists of links for more information on Mixmaster remailers.
---
Run your own remailer!
Joey Grasty probably summed it up best on why the Windows based remailers are needed, For the most part remailers have been installed and run by a dedicated, but very small group of skilled cypherpunks who wrote and ran remailers on Unix systems. These remailers require detailed knowledge of the Unix operating systems. Most potential remailer operators do not have this skill set and do not have the computers that run Unix. To fix this problem, Joey created a remailer that runs under Windows and is comparatively easy to setup and use. But unfortunately Joey is no longer working on the WinSock remailer. But that doesn't mean there are no more Windows based remailers.
Reliable v1.0.5 offered by Potato Software is an anonymous Type I/Type II, Hybrid remailer to run on the Windows operating system. Reliable has several new options not seen on other remailers. The Potato home page has all the information to set it up.

Required equipment to run the Reliable remailer are…
Windows 95 or Windows 98 & Windows NT 3.51 and higher
Computer with ideally a Pentium processor, and a minimum of 16MB of memory
POP3 mail account
SMTP mail server
NNTP server (if direct posting to USENET required)
PGP Version 5.5x or 2.6.x (RSA & IDEA support required)
Mixmaster 2.0.4 [b45 or later required] Optional
I should mention that will the relative low cost of Windows computers today, There is no real reason not to start a remailer, Either for your own personal use, for private groups, or to take some of the load off the existing remailer network. Check this space in the future when I am ready to announce the start of my remailer.
---
Remailing from the WWW
There may be the occasion that you don't have access to your home machine and you have to send an anonymous message to somebody, It is not as secure as composing your message off-line, Your message and the final recipient are sent unencrypted to the WWW server being used, (Unless you're using SSL) Opening yourself and your recipient to a Man-In-the-Middle Attack, and your adversary can learn who and what it is that you're mailing.
---
Newsgroups dealing with Anonymity
alt.anonymous
alt.anonymous.email
alt.anonymous.messages
alt.hackers
alt.security.keydist
alt.security.pgp
comp.security.pgp
comp.security.pgp.announce
comp.security.pgp.discuss
comp.security.pgp.resources
comp.security.pgp.tech
misc.security
sci.crypt
sci.crypt.research
---
Mail 2 News gateways
A mail 2 news gateway allows you to post to newsgroups via e-mail, This is very convenient if you want to use a remailer or can't post to a particular newsgroup because its not carried on your news server or your provider doesn't offer news.
---
Remailer Tools
Using a remailer at times can be a real pain in the ass, but there are some tools and commercial products aimed at streamlining the process of sending anonymous mail.
Private Idaho Version 3.52t Private Idaho is an anonymous remailer utility for Windows, Supporting PGP, cypherpunk remailers (Type 1) Mixmaster & nymservers. The original Private Idaho information can be found at Joel McNamara's WWW page.
Jack B. Nymble v2.0 is a new Windows 95/NT application for composing and sending anonymous and nym messages. Its from the same folks that brought you the Potato DOS remailer client.
Potato v2.3 is a DOS remailer client that works well in Windows, Which prepares anonymous messages which are then mailed from your e-mail client.
Privtool Version 0.90 is intended to be a PGP aware replacement for the standard Sun workstation mailtool, Privtool now runs on Linux, Free-BSD, Solaris, and SunOS.
NewsRover is a off-line Usenet newsgroup reader and posting program that works well with remailers to post private Usenet messages and e-mail
S-Tools-4 is one of many steganography tools that hides messages in photos, or sounds that could be posted to Usenet or stored on your computer. Steganography relies on security by obscurity, If people don't know there is a message hidden, they won't look for it. If you download this software, I have a test picture for you to try it out.
---
Anonymous & Public Proxy's
You would be amazed the about the amount of information left behind every time you visit a website, If you send mail from Hotmail, it will log your providers IP number and send it with your message. Proxys allow you to avoid using your provider's IP address, Some ISP's and countries have blocked certain IP's from accessing certain sites on the Internet, A proxy will allow you to access those sites.
MagusNet Anonymous Public Proxy Server will allow free users to chain proxy servers for greater anonymity, and is available on multiple ports and domains to thwart filtering. Paying accounts can make user of the 128 bit SSL encryption and offers some of the services of the Janus service.
Anon.xg.nu With and without SSL, Please read the Acceptable Use Agreement before using!
Anonymouse is a free anonymous proxy located in Germany.
ProxyMate (Formally LPWA Lucent Personalized Web Assistant) is a new tool that provides convenience, privacy, enhanced security, and assists on controlling spam.
(Note: There are some who belive the LPWA is a web based version of Echelon scooping up all sorts of information about the users of the LPWA, Some of Lucent's customers & contacts within the U.S. Government are the NSA, FBI, U.S. Navy and SAIC. None of these rumors have been confirmed, nor denied. –WK)
I-Security – A free Web-based proxy service for anonymous Web surfing. A graphics free option available for quicker downloads and privacy from "Web bugs".
SinaProxy.com: Australian-based service which allows anonymous web browsing.
Websperts Anonymous Proxy Fast proxy from Czech Republic Down because of abuse.
Defcon Proxy Server Down indefinitely The Defcon proxy server also comes SSL encrypted!
COTSE Anonymizer – A free Web-based anonymizer from the security and privacy information center "Church of the Swimming Elephant".
Proxys-4-All is the largest & all around best site for both public and anonymous proxy information, (HTTP, FTP, Telnet, Socks, Gopher, Security, and WAIS) Well worth a couple hours learning & exploring this site. You have to wish there were more places like this on the Internet!
---
Privacy & Anonymous service providers
I have been trying to put together a list of providers who care more about the privacy and security of their users than that of the almighty dollar, Surpassingly they are few & far between (Probably too anonymous to tell anyone.) Most of these providers use telnet, Some use SSH, or S/Key to log in for added protection. Mail me if you would like your company listed.
Anonymize.net All in one private & secured Internet access.
HushMail Is the world's first 1024 bit encrypted free mail service with SSL encryption!
Anonymous.To Free Anonymous Email Accounts.
Freedom.net Anonymous mail, telnet, IRC, SSH and web-surfing.
SecureNym Offers secure and anonymous web based E-mail by subscription.
Pop3Now: Access your mail from the web with SSL encryption.
Cyberpass Run by Lance Cottrell, a well known cryptographer & cypherpunk.
LOD Communications $10 a month shell account with WWW page.
AnonMailNet Web2Mail & Web2News interfaces with standard Internet services.
SecureNym secure e-mail to businesses as well as individual mail accounts.
PrivacyX Free anonymous e-mail service using digital certificates.
Data Haven Project $10 a month shell account with full access.
Offshore Information Services Anonymous services from Anguilla B.W.I.
Somebody.net Anonymous surfing and anonymous email services.
Altopia Privacy accounts now, Anonymous accounts later…
Not too anonymous, but better than nothing…
Juno is a free Windows only Internet service supported by advertisers, When you sign on they will ask you for all sorts of information about your hobbies, income, address & name, However I am told of a cat (four-legged kind) who has an account with Juno, and when it comes to addresses, There is always 1060 West Addison, Chicago IL 60613.
AOL Used be called the largest anonymous service provider in the world allowing up to five screen names each of which is a pseudonym only traceable by AOL and law enforcement. Recent events of AOL staff breaching customers identities through social engineering by the U.S. Military and others have led me to nearly take AOL of this list, But if you want idiot-proof services, It can't be beat.
---
Anonymity Technology
The Anonymizer enables users to surf the WWW anonymously, stop cookies from being issued, stop Java and JavaScript access to browser and hard drive information, and effectively blocks tracking I.P. addresses.
Zero-Knowledge Systems Its a cypherpunk's wet dream coming true, Offering a product that will manage a users digital identity, encrypts and routes traffic through the Freedom network, transparently decrypts all incoming traffic, watches all outbound traffic for personal information, places cookies in a 'cookie jar' and filters spam, All for $49.95 U.S.D.! Like it? WANT IT?
Rewebber (Formally Janus) is a service that makes it possible to offer WWW pages to be posted anonymously as long as the content doesn't contradict moral standards, (Pornography, racism, or violence, Among others.) Rewebber encrypts all references of the URL with a 768 bit RSA key and makes the source URL unintelligible, and gives no information about the original URL.
IDzap Anonymous web surfing and access services.
ZipLip offers snoop-proof mail, Password protected, and securely deletes when you're finished with it.
The Eternity Service is a distributed data-haven which takes a different approach to ensuring unpopular content and anonymous speech can be published without fear of censorship.
Mojonation is a revolutionary new publishing and content-sharing network. It combines the flexibility of the marketplace and the distributed computing power of the Internet.
Crowds is a system to protect your privacy while browsing the web, it prevents a web server from learning information that could identify you. Crowds was named for the notion of blending into a crowd, Crowds operates by grouping users into a large & geographically diverse group (Crowd) that collectively issues requests for its members. Web servers wouldn't be able to tell the true source of the request since it could have come from Cape Town or Chicago. The team working on Crowds is looking for testers of their system, Lucky users who keep their Crowds server running all the time can win this cool t-shirt.
Not ready for prime-time, But worth a look…
TAZ Servers and the Rewebber Network Ian Goldberg and David Wagner's implementation of the Janus Service allowing users to publish WWW pages anonymously without fear of being identified by social and political groups, while offering good protection and protection from abuse.
Onion Routing The Onion Routing research project is attempting to build an Internet based system that is strongly resistant to traffic analysis, eavesdropping, and other attacks by both outsiders and insiders. This will give the sender of a message, and occasionally the receiver anonymity from the medium. The only thing the network knows is that communication is taking place, But it has no idea who or what is being communicated. (Note: The contradiction of what Onion Routing is trying to do compared to the the warning at the bottom of the page is good for a giggle. –WK)
---
Organizations and interest groups
---
Books on Anonymity
---
Publications & articles on anonymity
---
Freedom of expression must be allowed. With this freedom comes all sorts of problems, but these types of problems are not unique to the Internet. Unpopular speech is a necessary consequence of free speech and it was decided during the drafting of the United States Constitution and the Bill of Rights, that the advantages of free speech outweigh the