We Update Daily!

Custom Search
Chris S. Kenoyer. Owner
MMJ Patient, Medical Activist,
Online Patients Advocate,
Online MMJ News Journalist
Follow Us Now On Twitter
@MedicalMMJMan
Or Follow Us Now
On Facebook
Email Us Here
olpwebs@yahoo.com
Or Email Us Securely Here
MedicalMMJMan@countermail.com
NEW 100% Encrypted Email Server
OLP's Free MMJ News EList
Get The Latest In MMJ News
Is CBD? A Possible Cure For
Breast Cancer..? And All The Other
Many Forms & Types Of Cancer..?
Learn More About CBD Here
***************************
Advertise Here On OnlinePot
Rates As Low As $50 a Year
24/7 – 365 Days A Year Of Sales!
***********************************
Website Navigational Links

**************************
*********************************
Parody's Cartoons US
Government Grown Pot,
Term Papers, School
Reports, & Thesis's On
Marijuana & Cannabis

*********************************
Amsterdam A to Z

********************************
Canadian Marijuana Websites

*******************************
*****************************
Co-Ops, Clinics, Dispensary's

*****************************
Marijuana Doctors & Clinics

****************************
Pot Cooking Recipes

****************************
Drug Testing A To Z

***************************
****************************
Pot Songs Video's

****************************
100's Of Grow Guides

***************************
***************************
Cannabis Legal Info, Drug
Lawyers, State, Federal Laws,
State & Supreme Court Rulings

**********************
*****************************
Other Marijuana Websites
Reciprocal Link Exchange

****************************
Medical Marijuana Studies,
Research Report's, Medical
Cannabis Clinic Study's

****************************
Parody's & Cartoons
When We All Need A Good Laugh!
****************************
Avoiding Online MOM Scammers
Newly Re-Updated Info!

*****************************
The Politics Of Contraband
Medical Marijuana In The Mail?

******************************
The Hall Of Shame Section
The Online MOM Scammers

*****************************
Online MOM Providers Ads

****************************
Politicians & Voters Rights

****************************
Medical Marijuana, Strains

****************************
The OG Marijuana Strain Guide

****************************
800+ FAQ Growing Questions

****************************
Patients Spiritual Guidance,
Free Online Crisis Help Center

****************************
Online Marijuana Seed Banks

****************************
Maximum Security Section
Just Updated!

*****************************
Traveling Tips, Guides, B & B's

****************************
Vaporizers A To Z

*****************************
Online Pot Video's & Movies

**********************************************
Please Visit Both Of Our Sister Websites!
The Reefer Madness Teaching Museum.org
Listen Right Here Online!
To Original 1930-1950's
Reefer Madness Propaganda
Radio Shows And Programs
Before TV There Were
"Radio Stars"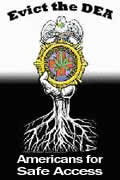 *********************************
Translate Text or Web Page Go To:
Language Tools Google Translations
Article Submissions & News
Reports Are Always Gladly
Accepted Here.


No part of this site maybe used or
reproduced in whole or in part
without the written consent of the
Copyright Owner
www.onlinepot.org
OLP ENTERPRISES L3C
1999-2014 Copyright
© All rights reserved
OnlinePot assumes no legal liability for any products, or information or
news posted, services offered, Or
any contests or give away's offered.
Amsterdam Horticulture Tulips To Marijuana
March 30, 2003 at 11:04:07 PT
By Carol Stocker, Globe Staff
Source: Boston Globe
Everything You Need To Know About Amsterdam,
Main Entrance Page For Amsterdam A to Z
Amsterdam – It's paradoxical that one of Europe's smallest and most crowded countries would be a world leader in horticulture. But the Netherlands is almost an entirely artificial landscape, reclaimed from the sea, planned, designed, and planted to within an inch of its life. In an oddly logical twist, traditional Dutch tolerance and horticultural skills have even combined to make Amsterdam the international center for high-bred marijuana seeds, adding a new strain of "garden tourism."
Flowers were the focus of my visit last year, especially the Floriade, a world-class horticultural show the Netherlands stages once every 10 years. There I saw an automated super-efficient "greenhouse of the future," which demonstrated how Dutch horticulture is an evolving high-tech industry based on science, supported by specialized equipment.
A morning visit to the giant flower auction house in Aalsmeer (open till 11 a.m.) just south of Schiphol Airport illustrated how the country's equally efficient distribution systems whiz delicate cargoes of flowers from harvest to international markets in hours, ensuring a Dutch lock on 65 percent of the world's trade in cut flowers.
The next Floriade isn't until 2012, but there's still a lot for gardeners to see and admire here.
If you come during tulip time, April through mid-May, you may want to rent a car to drive through the bulb fields and visit the annual bulb display at Keukenhof, redesigned every year to contain more than 5 million tulips, daffodils, and other bulbs.
If so, drive to the city of Haarlem, only 12 miles west of Amsterdam, and then take the minor road south toward Vogelenzang and De Zijk, and you will be surrounded for miles by a checkerboard of intense color from millions of tulips (grown not for their flowers but for their bulbs). A few miles farther on, you will see signs for Keukenhof, near Lisse.
Before you return your rental car, consider visiting some of the other great gardens outside Amsterdam. For some reason, three of the best begin with the letter W.
De Wiersse with its elegant sunken garden, rose parterre, and birch grove bright with daffodils and avalanche lilies, is open May to October and is located three miles east of Vorden on Route N319. Warmelo, noted for topiary and its exotic pines, is south of Diepenheim and open from mid-May to mid-October. The romantic late 19th-century moated gardens surrounding the castle at Weldam are only a mile from there and open year round. Both these last two are about eight miles from Enschede via Route N346. I found the long hornbeam-covered walk at Kasteel Weldam especially memorable.
If you want to stick with the excellent public transportation system, take the train from Amsterdam to Leiden, and hop on the "Keukenhof Express" bus at the station.
Or you can walk to Leiden University's Botanic Garden, founded in 1587 and one of the earliest in Europe. The garden of its famous director Carolus Clusius, who laid the foundation of the Dutch bulb industry, has been reconstructed from late 16th-century records. A laburnum he planted still survives. When I visited in September, swaths of lawn were carpeted with purple fall-blooming crocus. Only in the Netherlands would a horticulturist win enduring celebrity.
The one Dutch garden you must not miss (besides Keukenhof in season), is Het Loo (pronounced "low"), a mile northwest of Apeldoorn off Route N344. Prince William of Orange commissioned the castle in 1684. Five years later William and Mary were crowned as joint sovereigns of Britain and never returned to see the magnificent garden that was created for them here. But their interest continued, so the garden was well documented for them through paintings and writings. This proved especially fortunate because when Napoleon installed his younger brother Louis as king of Holland for four years, he had the garden obliterated in 1807 so that he could enjoy a more modern landscape.
Het Loo continued as a royal palace until the death of Queen Wilhelmina there in 1975, when it was turned over to the public. Eight years of planning followed by eight years of effort have almost completely restored the garden to its original appearance, using the old plans. To tour this Baroque 17th-century garden, perfect in almost every detail, and know that it is really only a decade old, made me marvel at Dutch craftsmanship.
The job was made easier by the fact that Louis's workmen, working fast perhaps because of his uncertain tenure (Napoleon forced him to resign in 1810), simply knocked the walls on their sides and buried the garden under six feet of imported loam. Many statues, urns, and fountains were able to be unearthed and repaired, or used for casting replacements.
Cleverly engineered cascades, fountains, and formal pools abound here. The plants are only those that would have grown in a 17th-century Dutch garden, such as nasturtiums, fritillaries, monkshood, rue, and Rosa gallica. The Dutch were early and ardent plant collectors, so each is isolated and exhibited like a precious rare acquisition, as it was 400 years ago.
The most famous botanic garden in Amsterdam is the Hortus Botanicus, founded in 1682 in the downtown district called the Plantage, the longtime center of Jewish life until the Nazi occupation of World War II and the Holocaust. The garden was laid out at the request of the town's doctors and pharmacists to grow medicinal plants, in many cases supplied by the Dutch East India Company. As part of last year's observances of the company's 475th anniversary, each of these introductions wore ceramic collars to odd effect. They looked as if they were growing out of plates and that the garden was set for a vegetarian banquet. They included a descendant of the first coffee plant grown outside Africa, for which the Dutch were able to find and exploit commercial applications, as usual.
I was lucky enough to attend a canal house open day for charity, which allowed me access to the beautiful gardens hidden behind the private homes that front on the canals of Amsterdam's historic city center, and these events are something to look for.
But the best way to enjoy flowers in Amsterdam is to simply stroll the streets. People employ considerable diligence to coax blooms from window boxes, planters, and the few square feet of earth in front of their houses. Some of the prettiest front yard gardens are in the Begijnhof, a well-concealed courtyard of old homes, including the city's oldest house, that were once a religious community. Entered through a pedestrian gateway between Kalverstraat and Nieuwezids Voorburgwal near the excellent Amsterdam Historical Museum, it has a tranquillity that goes well with its carefully tended roses.
It's a two-block walk from there to the famous Bloemenmarkt on the Singel Canal. This has been a floating flower market since 1862, catering to the locals' passion for blooms. But you will be tempted to buy cut flowers from carts throughout the city. You will find oddities like purple flowering artichokes, then be even more impressed by the low prices. I saw 10 large peonies for sale for $6.
The Dutch obsession with horticulture also shows up in their approach to growing marijuana, which is sold in 400 "coffeehouses" from menus that describe varieties as though they were fine wines.
There is even a Hash Marijuana Hemp Museum here on the Oudezijds Achterburgwal in the red light district (prostitution is also legal here), which like most of Amsterdam is pretty safe. At this establishment I saw an indoor display garden of marijuana plants grown behind glass under blinding 400-watt lights.
Though growing marijuana is legal only for personal use, many Dutch have approached it as another cash crop. Anything you can harvest under lights in a closet presents an irresistible business opportunity in a country with so little land and such a knack for growing things. "The Dutch growers are young. Most don't even smoke. It's strictly commercial for them," said an aging American biker there who identified himself as Eagle Bob. A looming felony conviction in the States had prompted him to join the large expatriate subculture here dedicated to this weed.
"As long as the smell doesn't get out, or water drip on the head of the lady living downstairs, nobody bothers you," said Eagle Bob. "If they get a complaint, the police may take away all your equipment, but they won't put you in jail. You can do whatever you want here as long as you don't hurt anyone." Unlike in the United States, Dutch law differentiates between "soft drugs," defined as cannabis and hashish, and "hard drugs," such as heroin and cocaine.
Next door to this pungent museum is The SensiSeed Bank — http://www.sensiseeds.com/ — which sells not only seeds, but growing equipment and how-to videos in five languages. Their catalog reads like Burpee's, with photographs of varieties, listed days to maturity, and rapturous descriptions. A thumb's up symbol indicated varieties "Best for Beginners." Another symbol indicates winners of the High Times Cannabis Cup, an international competition for growers sponsored here each November by the American magazine. The catalog copy also reflects the horticulturists' relentless tinkering to build a better plant. "By crossing the Haze, the most powerful Sativa in the world, to a non-dominant Indica we managed to get the height and flowering time of the plant down to an acceptable level and still retain the unique Sativa qualities of the high," boasted the catalog.
The Dutch have never been a people to leave nature the way they found it. First they transformed the tulip, and now this.
WHAT TO DO
Netherlands Board of Tourism
355 Lexington Ave.
New York, NY 10017
212-370-7360, ext. 19
Het Loo
Koninklijk Park 1, Alperdoorn
011-31-55-577-24-48/24-59
Fax: 011-31-55-521-99-83
E-mail: info@paleishetloo.nl
The palace is open Tuesday to Sunday, 10 a.m.-5 p.m. The garden and stables are open April 1 to Nov. 1, 1-5 p.m. Admission: $2 adults. Trains leave from Amsterdam's Central station on the half hour.
Hortus Botanicus Leiden
Rapenburg 73, Leiden
011-31-71-527-72-49
Admission: $5 adults.
Keukenhof Gardens
166a Stationsweg, Lisse
Open March 21-May 20, 8 a.m. to 7:30 p.m. Admission: $13 adults. Parking $4. During the open season, you can get to the Keukenhof directly from the Leiden rail station on bus 54, the Kuekenhof Express or by taxi — http://www.treintaxi.nl There are restaurants in the gardens.
Warmelo
Stedeke 11
7478 RV Diepenheim
Castle Weldam
Diepenheimseweg 114
7475 MN Markelo
011-31-547-272647
WHERE TO STAY
Best Western Eden Hotel
Amstel 144
1017 AE Amsterdam
011-31-20-530-78-78
011-31-20-623-32-67
http://www.bestwestern.com/prop-92595
Small modern rooms but large breakfasts in a great location on Amstel Canal in the center of the old city near Rembrandtplein. $170.
Hotel De Keizerskroon
Konigstraat 7, Alpeldoorn
011-31-55-521-77-44
011-31-55-521-47-37
Deluxe hotel with restaurant, across the street from Het Loo, and a good jumping-off place for touring the W's. Reservations can be made in the United States through the KLM Golden Tulip hotel chain. Rooms: $190.
WHERE TO EAT
Koetshuis De Burcht
Burgsteeg 13, Leiden
011-31-71-512-16-88
Good and reasonably priced Dutch food in a friendly atmosphere. You can eat on the back patio. $15-$22.
Maoz Falafel
Reguliersbreestraat 45, Amsterdam
011-31-20-624-92-90
Good street food for strolling. Mashed chickpea balls deep fried with salad for $4. Several locations.
Sahid Jaya
Reguliersdwarsstraat 26, Amsterdam
011-31-20-626-37-27
Indonesian is the Netherland's best cuisine. Here you can eat outdoors in a beautiful flower garden. $15-$25.
Tempo Doeloe
Utrechtsestraat 75, Amsterdam
011-31-20-625-67-18
Another reliable Indonesian place, near Rembrandtplein. $20-$30.
This story ran on page M6 of the Boston Globe on 3/30/2003.
Source: Boston Globe (MA)
Author: Carol Stocker, Globe Staff
Published: March 30, 2003
Copyright: 2003 Globe Newspaper Company
Contact: letter@globe.com
Website: http://www.boston.com/globe/
Related Articles:
Marijuana Now Legal in Dutch Pharmacies
http://cannabisnews.com/news/thread15747.shtml
Dutch Celebrate 30 Years of Legal Pot
http://cannabisnews.com/news/thread14861.shtml
Amsterdam's Smokin' Coffee Shops
http://cannabisnews.com/news/thread8031.shtml