We Update Daily!

Custom Search
. ~ R.I.P 08-01-59 ~ 05-07-14
Shawna R. Tonya D. Owner
MMJ Patient, Medical Activist,
Online Patients Advocate,
Online MMJ News Journalist
Follow Us Now On Twitter
@MedicalMMJMan
Or Follow Us Now
On Facebook
Email Us Here
mrsolpwebs@gmail.com
OLP's Free MMJ News EList
Get The Latest In MMJ News
Is CBD? A Possible Cure For
Breast Cancer..? And All The Other
Many Forms & Types Of Cancer..?
Learn More About CBD Here
***************************
Advertise Here On OnlinePot
Rates As Low As $50 a Year
24/7 – 365 Days A Year Of Sales!
***********************************
Website Navigational Links

**************************
*********************************
Parody's Cartoons US
Government Grown Pot,
Term Papers, School
Reports, & Thesis's On
Marijuana & Cannabis

*********************************
Amsterdam A to Z

********************************
Canadian Marijuana Websites

*******************************
*****************************
Co-Ops, Clinics, Dispensary's

*****************************
Marijuana Doctors & Clinics

****************************
Pot Cooking Recipes

****************************
Drug Testing A To Z

***************************
****************************
Pot Songs Video's

****************************
100's Of Grow Guides

***************************
***************************
Cannabis Legal Info, Drug
Lawyers, State, Federal Laws,
State & Supreme Court Rulings

**********************
*****************************
Other Marijuana Websites
Reciprocal Link Exchange

****************************
Medical Marijuana Studies,
Research Report's, Medical
Cannabis Clinic Study's

****************************
Parody's & Cartoons
When We All Need A Good Laugh!
****************************
Avoiding Online MOM Scammers
Newly Re-Updated Info!

*****************************
The Politics Of Contraband
Medical Marijuana In The Mail?

******************************
The Hall Of Shame Section
The Online MOM Scammers

*****************************
Online MOM Providers Ads

****************************
Politicians & Voters Rights

****************************
Medical Marijuana, Strains

****************************
The OG Marijuana Strain Guide

****************************
800+ FAQ Growing Questions

****************************
Patients Spiritual Guidance,
Free Online Crisis Help Center

****************************
Online Marijuana Seed Banks

****************************
Maximum Security Section
Just Updated!

*****************************
Traveling Tips, Guides, B & B's

****************************
Vaporizers A To Z

*****************************
Online Pot Video's & Movies

**********************************************
Please Visit Both Of Our Sister Websites!
The Reefer Madness Teaching Museum.org
Listen Right Here Online!
To Original 1930-1950's
Reefer Madness Propaganda
Radio Shows And Programs
Before TV There Were
"Radio Stars"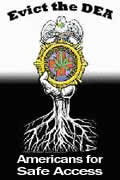 *********************************
Translate Text or Web Page Go To:
Language Tools Google Translations
Article Submissions & News
Reports Are Always Gladly
Accepted Here.


No part of this site maybe used or
reproduced in whole or in part
without the written consent of the
Copyright Owner
www.onlinepot.org
OLP ENTERPRISES L3C
1999-2014 Copyright
© All rights reserved
OnlinePot assumes no legal liability for any products, or information or
news posted, services offered, Or
any contests or give away's offered.
A+ Term Paper On The Positive
Outcomes of Legalized Marijuana
The important thing is not the A+ grade On This School Report,
but the knowledge you spread when you give this to your
teacher.
---
The Positive Outcomes of Legalized Marijuana

OUTLINE



Title: The Positive Outcomes of Legal Marijuana

Thesis Statement: The legalization of marijuana in the U.S. would drastically reduce crime in our cities and form a more productive society through its positive uses.

I. Marijuana is a questionable topic for decriminalization.
A. Those that oppose the plant.
B. Reasons for marijuana's decriminalization.
II. The concentration on governmental spending to enforce marijuana laws.
A. Examples of governmental spending.
B. Solution to the governmental spending.
C. Sources on spending.
D. Quotes concerning over spending.
E. In-depth explanation about spending.
III. Professor Nadelmann's explanation of over spending and solution.
A. Quote concerning Nadelmann's views.
B. Researched opinion opposing drug enforcement.
IV. A fact-based look on governmental spending.
A. Statistics of expenditures.
B. Quote concerning the ineffectiveness of governmental expenditures.
C. Realization that legalization would eventually reduce spending.
V. The basic information concerning marijuana.
A. Origin of marijuana.
B. Active ingredient in the plant.
C. Researched proof concerning the addicting powers of marijuana.
D. The plant's harmful characteristics concerning pregnant women.
VI. Marijuana's positive influences on medicine.
A. Quote of marijuana's effectiveness.
B. Documentation of testimony and research done to test marijuana's effectiveness.
C. The proposal to legalize marijuana for medical research in San Diego.
VII. Closing arguments for the legalization of marijuana.
A . Restatement of thesis.
B. Comparing and contrasting alcohol, tobacco, and marijuana.
C. Summary for the move toward legalization of the plant.

---

The word "marijuana" has risen a concerned eyebrow in almost every American home today. Those that oppose legalizing the use of the plant automatically believe its use is to smoke it, but those that do not choose to use marijuana are thought to be in favor of keeping it illegal. Opposing views on the subject of decriminalizing the plant has caused much controversy over the past twenty years and still remains an important issue. The legalization of marijuana in the Unites States would drastically reduce crime in our cities and form a more productive society through its positive uses.

The war on drugs deals with every level of society. Every year, the U.S. government spends large amounts of money to control drug use and to enforce laws enacted to protect society from the dangers of certain drugs. Some argue that the fight against drugs is not needed and that society has already lost the war on drugs and the only way to remedy the problem to end most of the fighting altogether is by decriminalizing the use of marijuana. William Buckley says, "Pot is harmful, but people should not go to jail for smoking it" (Buckley 1A). Buckley was a college professor at Columbian University and admitted to smoking marijuana on a national television show in 1973. At the time Buckley was quoted to say, "There were a half-million arrests due to pot use in 1973 respectively -this makes the realization that there has been a breakdown in communication between the public and the police" (Buckley 1C). Over two decades later, Buckley's words still ring true today. Just eight years later an author speaking on the legalization of marijuana summed up the feelings of "anti-pot laws activists" by saying, "Decriminalization is supported by an increasing number of responsible persons who are seeking a rational and humane solution to an issue too long dominated by myth, emotion and misunderstanding" (Price B5).

A professor of psychology named Ethen A. Nadelmann is in favor of legalizing marijuana in America because he feels that current marijuana control policies are costly and ineffective in combating drug problems. He argues in the book Clashing Views, that more emphasis should be put on addictive drug treatment instead of on marijuana prohibition. "In terms of a criminal justice approach to the drug problem, everything we have done in the past, are doing now, and are talking about in the future is inherently limited in its effectiveness against the fundamental problem of drug abuse" (Nadelmann 6).

Government spending is the major reason for the many Americans that are pushing for the legalization of pot. The National Clearinghouse on Smoking and Health states, "The federal government spent $1 billion on marijuana enforcement in 1980 and about $5 billion in 1990. State and local spent between $3 and 4 billion in 1980 which means they may now be spending $10 billion presently" (Goldberg 80). Basically, legalization would give the government more control over the purity and potency of the marijuana that it would allow the international drug trade to be regulated more effectively. In the book entitled Drug Abuse John Clifton-Marquis quotes:

"The problems, hurts, and difficulties that definitely result from legalized drugs will be far less numerous and less destructive to the whole society than the theft, bribery, violence, murder, mayhem, and self- degradation than our daily bread in the U.S. today. U.S. citizens must have the integrity and the honesty to keep in the forefront of their minds that they are not preventing addiction to crack or any other drug at this time. The current methods are not working."

Over the past few decades, many credible minds have stated their concern about the outrageous spending of the government on enforcing marijuana laws. All of these minds have come to the same conclusion, which is to legalize marijuana.

A view of the health aspects of the plant and its ingredients can be explained by a pamphlet written by The College of Physicians and Surgeons in their Complete Home Medical Guide. The pamphlet reads, "Marijuana is derived from the plant Cannabis Sativa (the hemp plant) and can be put in foods and eaten, but generally smoked in cigarette form or 'joint'." The active ingredient in the plant is delta-9 – tetrahydrocannibinol (THC). The author of this pamphlet, Herbert Kleber answers the question pondering every mind concerning the addicting powers of the plant in his quote saying, "It does not produce physical addiction but dependence may psychologically result with long term use" (Kleber 139). Kleber's further research talks of how the plant can be a main factor in causing bronchitis, but states that this is only a proposed theory and unproved at today's date. He does note that the plant "will enter the woman's bloodstream through the placenta during pregnancy. Evidence indicates the plant is transferred to breast milk. This could cause spontaneous abortion and babies born at a lower weight" (Kleber 139).

Another argument that is being strongly battled presently in San Diego, California and most other states is whether marijuana should be legalized for medical use because of its positive influence for several diseases. A story in a 1994 issue of AIDS Weekly had city councilwoman Christin Kehoe on record saying, "We support the medicinal use of marijuana" (Kehoe 16). The proposed resolution for the government to legalize the plant states, "marijuana can be a drug of 'necessity' in the treatment of glaucoma, cancer, AIDS, and multiple sclerosis. The Public Services and Safety Committee heard testimony from cancer and glaucoma patients who said, "marijuana lessens side effects of chemotherapy and nausea" (Henderson 16). It has been proven by a team of doctors, who are credited for their pamphlet The Complete Home Medical Guide, that "marijuana lowers the eye pressure drastically when used causing immediate and positive results for those suffering from glaucoma disease" (Henderson 16). The nausea and pain that is brought upon by the characteristics of cancer, AIDS, and multiple sclerosis has also been proven by the same team of physicians that the plant relaxes and soothes the patients that suffer from these diseases. So basically, this information provided the facts contained in the proposed resolution from the inhabitants of the San Diego area for their fight for legalizing the controversial plant.


All of the previous quotes and research from the influential minds indicate that the legalization of marijuana in the United States would drastically reduce crime in our cities and form a more productive society through its positive uses. In accomplishing these goals we are bettering our nation and making society safer for future children in America.. The fact remains, though, that alcohol and tobacco, which are two "proven addictive" drugs, remain legal in our nation today, whereas marijuana, a proven "non-addictive drug", is statistically shown to have not caused a death from overdose since its existence to the present date. It appears as though the legislative decisions concerning marijuana law policy is unbalanced, but our nation will never conserve funds due to government spending, and our medical treatments will never totally be as effective without the unconditional legalization of the Cannabis Sativa plant, otherwise known as marijuana.

---

Works Cited

Bender, David. Drug Abuse; Opposing Viewpoints.
New York: Green Press, 1994.

Buckley, William. "End the Pot Penalties". The Washington Star News 10 November 1974: C4

Goldberg, Raymond. Taking Sides; Clashing Views on Controversial Issues in Drugs and Society. New York: The Dushkin Publishing Group, Inc., 1993.

Henderson, Charles. "Council Committee Urges Easing on Marijuana Laws". AIDS Weekly, 21 February 1994: p. 6.

Kleber, Herbert. "Marijuana-Health Aspects". The Columbia University College of Physicians and Surgeons Complete Medical Guide. Edition 3, 1995: p. 139.

Price, Thomas. "Legalization of Marijuana". Christian Century [Omaha]. 16 May 1981 : B5.

Sex Drugs & Rock & Roll "By Unknown Band..?"